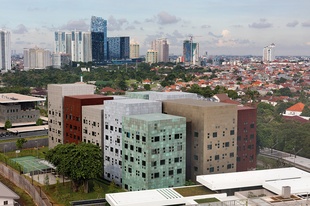 Denton Corker Marshall has navigated the challenging requirements for a new embassy in Jakarta, creating a forthright yet finessed complex that successfully evokes a sense of "Australianness."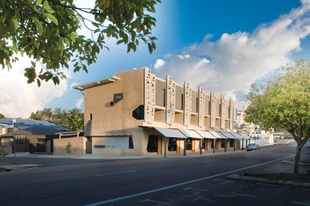 Architects North has created a curious and elegant self-generated development in the Townsville suburb of West End that was conceived as "a breathe of fresh air."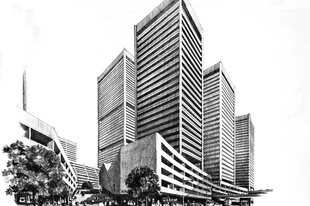 The ongoing battle to save the Sirius building is only the latest skirmish in Sydney's The Rocks, as James Colman describes in this excerpt from The House That Jack Built, which tells the story of conservationist Jack Mundey.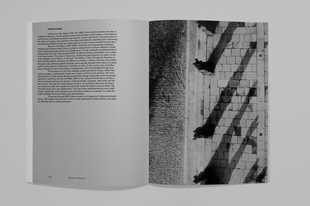 Peter Elliott Architecture and Urban Design's remaking of RMIT University's city campus is a celebrated in the book Episodic Urbanism.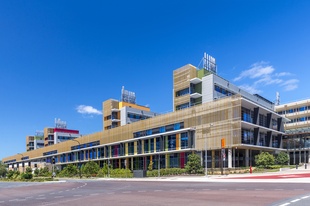 The best architectural projects on the Sunshine Coast have been recognized at a ceremony in Noosa.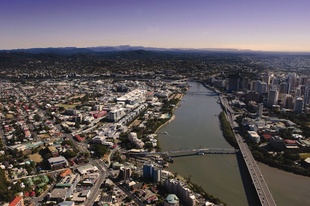 Academic and former Queensland Government Architect Michael Keniger reflects on the development of the design review process and questions whether it has been a success.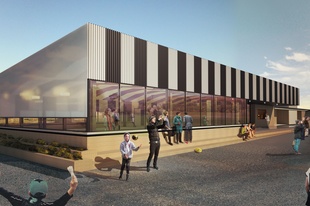 A new podcast series explores the hurdles and triumphs emerging architects experience as they embark on establishing their own practices.