2013 National Architecture Conference creative directors announced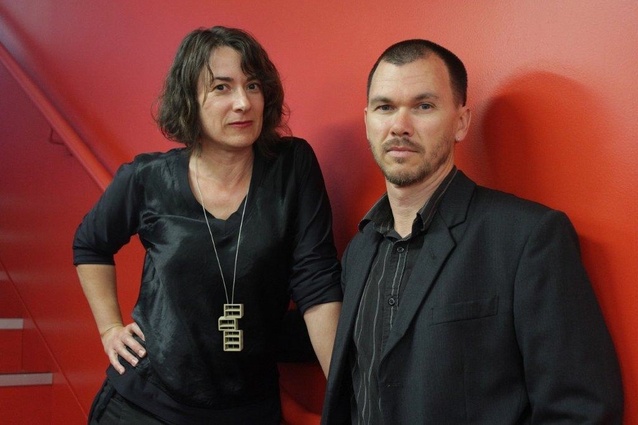 Sandra Kaji-O'Grady and John De Manincor have been announced as the creative directors of the 2013 Australian Institute of Architects National Conference. The announcement was made at the closing session of the sell-out 2012 conference, on 12 May.
Following the announcement, the pair outlined their ideas for next year's conference. The theme, "Material," evolved from their research into this topic.
They said that those working in the industry are all too familiar with traditional building mateirials, and that their intent is to go beyond what is known to stimulate a reconsideration of "material."
The conference will provide insight into contemporary material experiments and applications, and challenge existing notions of "materiality." The guest speakers will reflect – theoretically and practically – on materials in architecture, and will range from leading practitioners to researchers working in material laboratories.
The pair said they wanted to deliver new knowledge and current research, as well as "that annual injection of inspiration."
Through their teaching, writing and design practice, Kaji-O'Grady and De Manincor have demonstrated a deep commitment to the profession and to the development of its cultural life. They bring complementary views and ideas from their diverse experiences.
"Creative disagreement and discussion about architecture is central to our partnership. We consider debate and open-ended enquiry to be an essential part of architectural culture and are confident that this approach will enrich the 2013 National Architecture Conference," they said.
Kaji-O'Grady is a Professor of architecture at the University of Sydney and is well regarded for her research that investigates the transfer of ideas and techniques from other disciplines and industries to architecture. De Manincor is a registered architect and a founding director of Sydney practice De Manincor Russell Architecture Workshop (DRAW). The practice operates across the spectrum of professional services, design teaching, writing and research.
The National Architecture Conference – Materal will be held in Melbourne from 30 May to 1 June, 2013, co-located with Designex.