Australia House opens in Niigata Prefecture, Japan
Following the launch of Australia House on 28 July, we spoke to Andrew Burns about his final weeks on the project, lessons learnt, and things to come.
In the rural snow country of Niigata Prefecture, three hours north of Tokyo, Australia House replaces a building that collapsed in a powerful earthquake aftershock on March 12, 2011. With its roots in both solemnity and celebration of the arts, this tiny gallery, studio and atelier by Andrew Burns architect, has been an instrument of change for many involved in the project.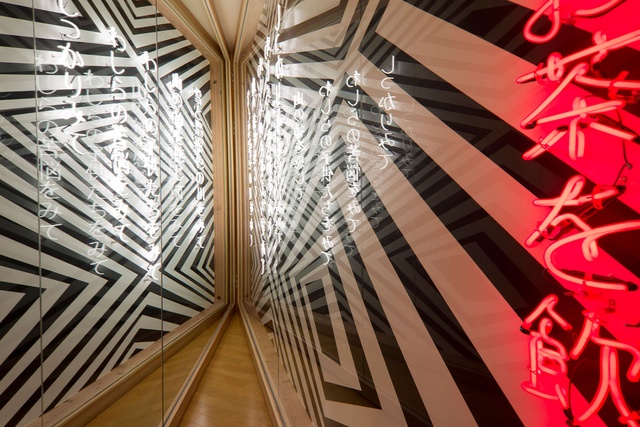 In the leadup to the launch, Andrew Burns spent time with photographer Brett Boardman (there to document the project) and artist Brook Andrew. His collaboration with Burns on the space for his giant mural Mountain Home - dhirrayn ngurang (now installed for the 5th Echigo-Tsumari Art Triennale) had an influence on the gallery design.  
Similiarly, a new project has sprung from the time Burns and Boardman spent together driving around Matsunoyama, photographing its roadside timber huts. "The valley has really small roads and tiny trucks, and the huts are just there for people to store things - from farm machinery to musical instruments," says Burns. "When you store something you acknowledge its value. That's what this building [Australia House] does - it acknowledges the value and fragility of the artworks it holds."
The pair hope to publish a poster of images of these quiet little huts, and an exhibition about the making of Australia House is spoken of. "There's an amazing tradition of carpentry in this area. A lot of the intimate temples - similar in size to our building (around 9 x 9 metres). They're so intricately crafted by the local carpenters, and these are the ancestors of the guys who built Australia House."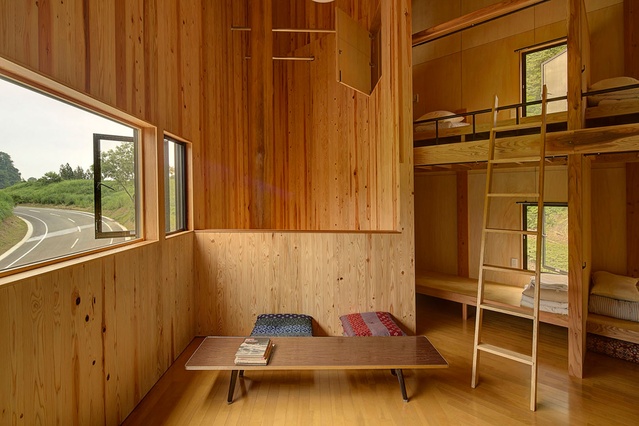 "Our nearest neighbour on the project was Gombe-san, a 77-year old who loved to sing karoake, who kept inviting us to tea. Brook is interested in hidden histories and would go and sit with him, and despite having almost no language in common, they'd talk for hours on end. He asked Gombe-san about the Tsunami and the future of life in the valley, but Gombe-san wouldn't answer. He said it was too big a question for him. "I'm a man, not a God. The future is black," was his reply. It was such a beautiful response. For me it really illustrates that humility of the Japanese. And a kindness."
"Last week after the opening [of Australia House], I visited [the architect] Fumihiko Maki in Tokyo and suggested to him that he sought simplicity beyond himself. He replied that he does not seek simplicity, "Mies did simplicity, Taniguchi does simplicity, but not Maki". He explained that he seeks balance and equilibrium, not simplicity. It was a powerful lesson for me, somehow balance has a quality of simplicity but much more. It was a similar misunderstanding on my part that, for me, illuminated a conversation with Julian Worrall. He was raising questions of minimalism, in art and architecture. I mentioned Donald Judd and, mistakenly, James Turrell as a minimalist. For this I was given a gentle lesson. Turrell uses minimalism as a tool to reveal something wider, more powerful, more wonderful – it is not an end in itself, but critical nonetheless. It is the same in architecture. The reduction of authorship can create possibilities so long as the geometry is confident.
"So the trip gave me a richer concept of simplicity and minimalism, how they can point to larger things."
Australia House will be reviewed in the January 2013 edition of Architecture Australia.