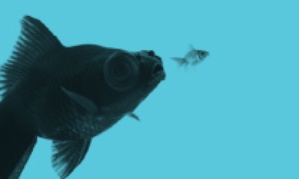 "Does architecture really eat its young?" That question will be explored on 27 August as part of the new series of Refuel Monday night talks, curated by Justine Clark for the Australian Institute of Architects (Victorian Chapter). "In Competition – the good, the bad and the opportunity" is another topic, will that put the perennial obsession of architecture competitions under the microscope on 24 September.
The just finalised August and September Refuel program brings divergent perspectives and speakers to the table, with talks designed as either standalone events, or ongoing series for more penetrating investigations. 
The Workplace series of talks addresses issues that draw on the work being done by Clark and others at Parlour. Each Workplace event has presentation by a workplace expert followed by a chaired panel discussion about what the ideas might mean in the context of architectural practice. The idea is to immediately tie the general issues/material/strategies developed in other industries into an architectural context. The series kicks off on 20 August with "The Inclusive Workplace" with expert Karen Morley and panel Carey Lyon, Anna Maskiell, Debra Low Choy and Joshua Wheeler's discussion chaired by Karen Burns. Other workplace topics in being planned include: "The Flexible Workplace", Succession Planning", Work/Life".
Bookings are made through the refuel website, where you'll find the full speaker lists for August and September.