Designbuild features a dedicated international pavilion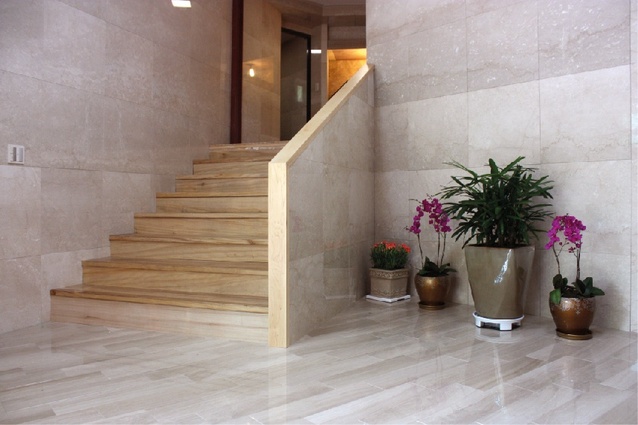 For the Australian building industry, choosing between Australian and internationally manufactured tools and materials is a long running debate.
In response to the needs of the industry, this year's Designbuild expo will host international exhibitors from more than ten countries at the Melbourne Convention and Exhibition Centre from 27 to 29 June 2012. These countries include Austria, China, Hong Kong, Italy, Korea, Malaysia, New Zealand and Taiwan.
Exhibition manager Frank Matus comments, "The industry needs a better system of sourcing and supplying building products rather than assuming busy trades and professionals will travel interstate or overseas to gather information."
"We will continue to strongly support Australian made products, and have the backing of many leading Australian associations such as the Australian Institute of Architects, Alternative Technology Association, Building Designers Association Victoria, Master Plumbers and EcoSpecifier Global but we've covered all the inspiration bases from around the world at this year's expo," he said. 
Other features at this year's expo include the largest ever Green Building Zone, tool demonstration area, CPD accredited seminar series (speakers to be confirmed) and the interactive Innovation Alley. 
Innovation Alley normally showcases the top forty latest innovations. This year's Innovation Alley is interactive allowing visitors to see, touch and feel, products and materials as well as listen to case studies where relevant. This area lets designers and architects explore, research and understand new products and then visit the relevant stands for more information.
Entry to Designbuild is free for tradespeople and professionals in the building and construction industry.