Eat-Drink-Design Awards jury announced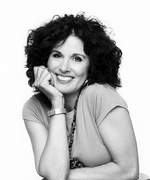 Eminent food writer Jill Dupleix joins vintner and 'godfather' of Melbourne restaurateurs, Ronnie Di Stasio, along with architect Roger Wood, design writer Rachel Hurst, and Architecture Media's Cameron Bruhn, in judging the 2012 inaugural Eat-Drink-Design Awards.
Organised by Architecture Media and AGM Publishing, with principal partner Tanqueray and supporting partner Mt Difficulty Wines, the Eat-Drink-Design Awards celebrate the best hospitality and food-related retail design in Australia and New Zealand – from high-end dining rooms and nightclubs to hole-in-the-wall cafes and pop-up bars. Prizes will be awarded for: Best Bar Design, Best Restaurant Design, Best Cafe Design, Best Temporary Design, Best Retail Design, and Best Visual Identity Design. 
Unlike other areas of architecture and design that seek longevity, the key to hospitality design is currency, and Eat-Drink-Design is the only Awards program in Australasia that focuses on this unique art. Entries close 27 July and winners will be announced at a themed cocktail party in Melbourne on 23 October, 2012.
Enter the Eat-Drink-Design Awards here