Hargreaves: The Alchemy of Architecture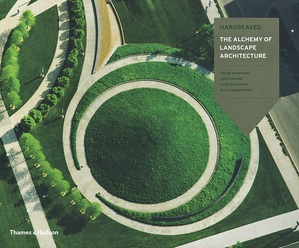 More than two decades of landscape architecture, planning and urban design projects are sure to bring about some highlights. This collection of works by Hargreaves Associates reveals how the firm has developed from its early days to its current direction: advancing the re-occupation of industrial sites, reclaiming waterfronts and creating new visions for public space.
Images, narratives and essays are combined to show how this has been achieved, and how the firm has worked to breathe life back into discarded sites. At Tennessee's Chattanooga Renaissance Park, Hargreaves incorporated a landscape restoration strategy and stormwater treatment wetland within its larger function as an urban park. In Sydney, for the 2000 Olympic Games, the firm created impressive open spaces to accommodate the huge amount of visitors to the area, with designs including the Fig Grove Fountains bridgeways, which allowed visitors to choose whether to be immersed in the fountain or stay dry as they walked.
The colourful collection gives insight into the growth of the firm and shows how a "dead" site can be transformed into an attractive, worthwhile public space.
G. Hargreaves, J. Czerniak, A. Berrizbeitia, L. Campbell Kelly (Thames & Hudson, Hardcover, 2009) 300 pp $80.