Marine Buoy hanging chair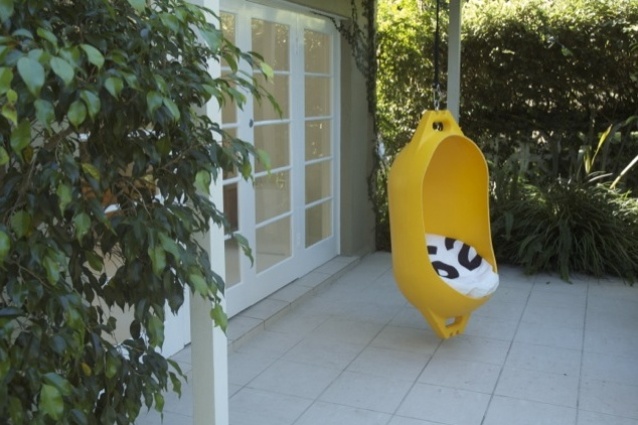 Deck's Marine Buoy hanging chair combines contemporary style and references to classic marine designs. The chair is part of the casual and stylish outdoor range of hard and soft furnishings and bags by Sydney brand Deck, which takes inspiration from nautical design and materials.
Other products in the range include indoor/outdoor beanbags, an oversized ottoman and carry bags.
The owners of Deck, Virginia Steed and Annika Bennett, came up with the concept for their range of durable sailcloth products almost two decades ago while living in London. However, it was not until Steed moved to Sydney and Bennett moved to New Zealand that Deck was created. As they spent time in some of Australasia's leading sail lofts and chandleries learning the intricacies of nautical design, they decided that, like every sail, each Deck product would be unique.
Each piece is handmade by world-class specialists in New Zealand using contemporary and recycled sail materials. Deck is committed to a low carbon footprint and uses local specialist suppliers whenever possible.
Today, the Deck product range is sold across Australia and New Zealand, as well as in Greece and Asia. 
The Marine Buoy hanging chair and other Deck products will be on display at Designex 2012, which will be held at the Sydney Convention and Exhibition Centre from 14 to 16 May.