Material palette: Neeson Murcutt
In an interview for an article in Houses 81, Rachel Neeson and Nick Murcutt came up with a palette of their favourite materials and finishes.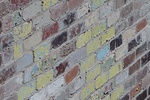 Recycled bricks
The practice enjoys the textural quality of recycled bricks as well as their ability to evoke heritage and memory of place.
www.thebrickpit.com.au
Steel window reveals
Custom-designed integrated sunshading, structure and window frames in steel complement heavier masonry construction, as seen at the Castlecrag House.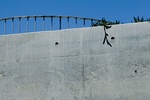 Off-form concrete
The sculptural quality of off-form concrete combined with thermal mass benefits makes this product a favourite. In addition, when weathered, the colour changes to match the colour of Sydney sandstone.
Verner Panton topan Vp6 Pendant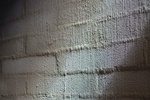 The playful, understated nature of this pendant makes it suitable for a variety of applications.
www.greatdanefurniture.com
Boral Standard Half Height Design Block, bagged
An economical solution which gives a beautiful, raw texture to internal and external walls. Also provides thermal mass.
www.boral.com.au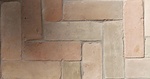 Terracotta tiles
The irregular size and colour of the handmade tiles give texture to large spaces.
www.bisanna.com.au
Vertical hardwood cladding
The weathering quality of timber appeals to the practice along with the way patternation breaks down the scale of the overall mass of a building.
www.aahardwoods.com.au
Find more residential products on Selector.
The architectural practice Neeson Murcutt was profiled in Houses 81.