Material palette: McBride Charles Ryan
The distinctive projects of this issue's profiled practice McBride Charles Ryan are finished with an equally bold suite of materials. Here the MCR team share some of their favourite textures and products.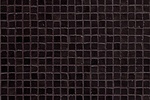 Carbone Lux tiles
Metallic Vetro mosaic tiles create a pearly and lustrous finish. The random cut of the glass gives them a natural, unsanitized aesthetic – if you squint, they almost look like light shimmering on leaves.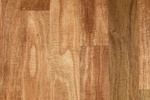 Spotted gum
The warm shades and beautiful woodgrain of this Australian hardwood make it a firm favourite of the practice. Varied colour and patterning within each length gives the timber real character.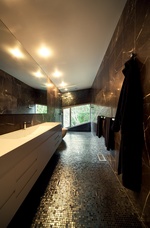 Chalice downlight
Thorn's neat Chalice fluorescent downlight series features a perspex diffuser that sits flat against the ceiling. When in use, the diffuser casts elegant little moons upon the surface.
Creation Baumann curtain fabric
The three-metre width of Creation Baumann curtain fabric is ideal for continuous expanses – you can turn the fabric vertically and have no joins.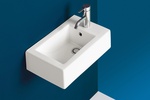 Liano basin
Caroma's Liano basin range is square, straightforward, affordable and very usable. The range's versatility means they suit a lot of MCR's projects.
Soft tapware
Zucchetti's Soft series bathroom tapware offers fittings for showers, baths and basins. Their squarish forms look much more luxurious than your average tapware.