Last week to register for Audio Architecture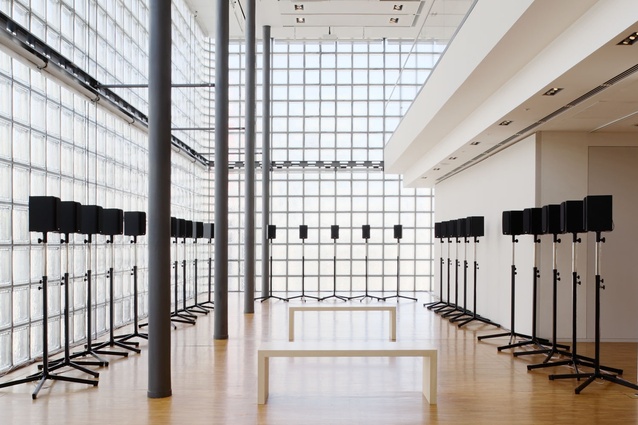 Students and graduates of art, design and architecture have until 9 July to register for Audio Architecture, a free talk program and twenty-four-hour design camp on cities and sound that will mark the re-opening of Hamer Hall in Melbourne.
Presented by Arts Centre Melbourne and curated by Office for Good Design, Audio Architecture brings together leading architects, sound designers, musicians and artists to contemplate how we can use sound to make better spaces, and celebrates Hamer Hall as a new meeting point for sound, architecture and design.
Audio Architecture Talks is a series of lively conversations and performances on the theme of cities and sound. The program includes a diversity of voices and experiences to give participants a new sense of the value of sound. A full list of speakers can be found on the Audio Architecture website.
The Audio Architecture design camp is a spatial study of dissonance. Over an intensive twenty-four hours, students will explore the creative and collaborative intersections of sound and architecture through workshops, discussions, performances and design experiments. 
Audio Architecture is a free event held at Arts Centre Melbourne. Participants will have the opportunity to build connections with others and establish a dialogue with leaders in the fields of sound and design.
To register, go to the Audio Architecture website.