Material palette: De Campo Architects
The systematic construction technique used by de Campo Architects is paired with a careful selection of materials to minimize impact on the environment. Here, the team at de Campo Architects shares some of its favourite materials and textures.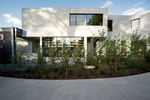 Insulated precast concrete
This material provides a good thermal envelope, is aesthetically pleasing and is quick to install. Seen here at the Toorak House.
Crushed rock
When used on a roof, crushed rock provides great ballast and insulation.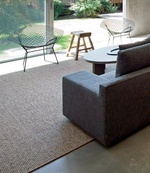 Sisal flooring
A natural floor covering used to complement concrete and timber. It is also durable and has acoustic qualities.

CSR Gyprock Soundchek
This plasterboard is particularly used on ceilings to provide increased acoustic resistance.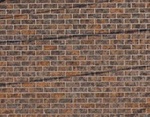 Clay bricks
Clay bricks are used for their fantastic identifying characteristics – natural textures, mass and enduring qualities.

Recycled timber
Recycled timber gives character and tactility to an interior space. De Campo Architects often uses this material for kitchen benches, joinery, feature walls and fencing.
View a profile on de Campo Architects here.
Find more residential products on selector.com.