Spackman Mossop Michaels and Lahz Nimmo win Bowen Place competition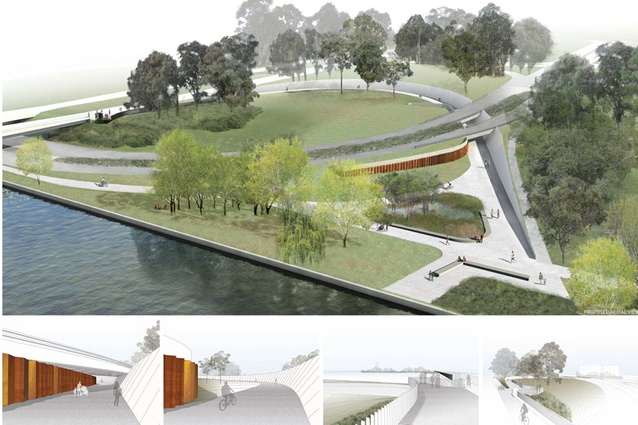 Spackman Mossop Michaels and Lahz Nimmo Architects have won a competition to design a new underpass for Bowen Place in Canberra. 
The competition was run by the National Capital Authority (NCA), which invited teams of architects and landscape architects from around Australia to compete.
Located adjacent to the National Gallery and Kings Avenue bridge, the underpass will improve a heavily used and often dangerous bicycle and pedestrian route. The design respects the heritage of the Parliamentary Zone, responds to the original Bowen Place cloverleaf form and affords vistas to Lake Burley Griffin and the National Carillon. A simple palette of materials that is at once elegant and robust has been employed. The planting scheme makes reference to the iconic National Gallery Sculpture Garden. A "rain garden" will intercept runoff and improve water quality prior to its release to Lake Burley Griffin.
The NCA hopes to have the project completed by the end of 2012.