Yellow Diva flat pack 2–3 furniture range
Cut from birch plywood, the 2–3 flatpack range of furniture is supplied flat, ready to assemble with no tools or glue required.
B & B Italia Doyl
Designed by Gabriele and Oscar Buratti, these simple, padded leather chairs with refined details are available in a range of colours including red, blue, silver, ivory and black.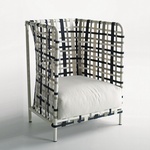 Stripes lounge chair
The Pierantonio Bonacina Stripes lounge chair, by Italian designer Piero Lissoni, is made for mixed indoor and outdoor use.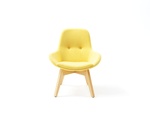 Ivy timber chair
The shell of the Ivy chair, designed by Gary Galego and part of the Ivy Lounge range, is made of recycled industrial resins and can be upholstered in fabric or leather.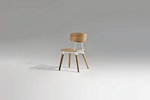 Copine chair
This chair has a contoured seat and back in a fine plywood veneer, with matching solid timber legs framed in powdercoated steel.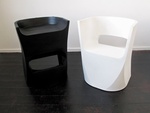 Tipsy chairool
Designed by Tim Collins, Tipsy is a multifunctional product known as a chairool: it can either function as a chair, or be "tipped" to become a stool.
Brunner Twin chairs
These colourful Twin chairs, designed by Archirivolto, Marco Pocci and Claudio Dondoli, reflect an Italian cafeteria atmosphere.
Find more residential products: selector.com