Founder Abi Crompton talks about opening the Melbourne store and collaborating with international artists, galleries and museums.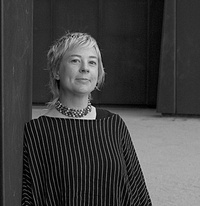 From a modest beginning armed with three hundred shrunken tea towels, given to her by her textiles-business-owner father, big things have grown for Third Drawer Down and its founder, Abi Crompton. Established in 2003, the business now encompasses not only its longstanding, direct collaborations with artists on products for the Australian market, but agency work for some of the world's top galleries and museums, a Melbourne retail store/gallery and an online store.
A one-time product developer for the NGV, Abi has always been driven by a simultaneous reverence for art and a sense of what can be done with artists' work at a product level. After receiving that bundle of tea towels, she "started thinking about how you could utilize the tea towel as an editioned artwork but still make it affordable."
Abi decided to approach her "art crushes," hoping that they would be interested in collaborating with her on tea towels and other products. This boldness paid off. Perhaps the most significant of the resulting relationships is that with British artist David Shrigley, whose distinctive style has been a mainstay of Third Drawer Down ranges for several years.
The latest artist collaboration is with Nathalie du Pasquier, a founding member of the short-lived Memphis-Milano design movement of the 1980s. In love with the bold, the bright and the gaudy, and using a visual language borrowed from pop art, the Memphis Group aimed to overturn modernist notions of good taste.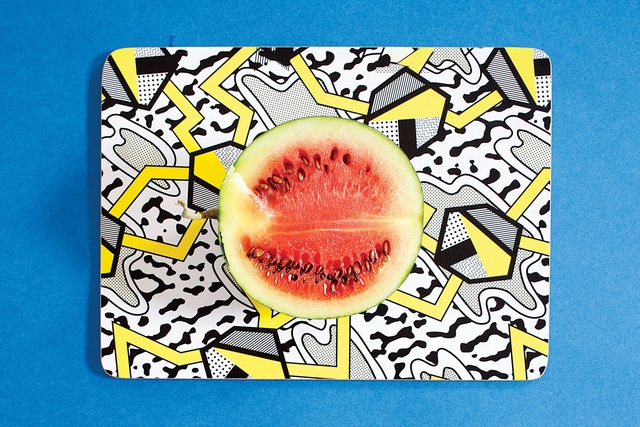 "This is the first time we've actually worked with an artist to build a whole collection and Nathalie's now more hands-on – she's got the sewing machine out and she's designing," says Abi. The Memphis range includes tea towels, handkerchiefs, coasters, tablemats and umbrellas. Some of these items were part of the Victoria and Albert Museum's major exhibition Postmodernism: Style and Subversion 1970–1990, which opened in London on 24 September 2011.
Along with this there is the Third Drawer Down agency, a deceptively large part of the business through which Abi develops product ranges to be sold in tandem with international exhibitions of particular artists' work. New York's MoMA has been a frequent partner; recently, Abi worked on a Louise Bourgeois collection for the Tate Modern in London. For a small business based in Melbourne, this expansive reach might initially seem extraordinary, but it soon makes sense: it is the direct reflection of the expansive vision of Abi herself.