Practice of Architecture Learning Series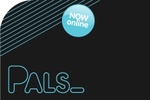 The Australian Institute of Architect's Practice of Architecture Learning Series (PALS) is an easy and up to date way to prepare for the next National Examination Paper. It is self-paced, so you decide when to study and for how long. PALS combines on-line learning, downloadable resources and access to Acumen (our online practice advisory resource).
The subscription is valid for a full year. PALS also offers face-to-face tutorials with experienced practitioners to complement online materials, clarify questions and participate in discussion with your peers. The tutorials take place at the ACT Chapter with the fourth session taking place on the 16 June.