Design Parramatta: expressions of interest open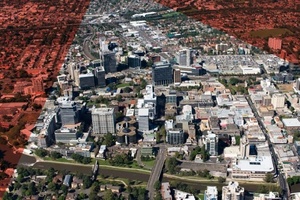 Multidisciplinary teams of urban designers, architects, landscape architects and artists are invited to participate in a six week event to design concepts for Parramatta's public spaces, streets and lanes in a creative review of the city's CBD. The projects will be combined to create a conceptual masterplan and act as a catalyst for transformation of the city's public spaces. A simultaneous University of Sydney design studio will be run to provide a student perspective.
Design Parramatta aims to encourage collaboration and discourse by running parallel projects and promoting multidisciplinary team work. Team applications are preferred, however individuals may be considered for smaller projects.
Each design team shall be paid a lump sum fee of $15,000 for their concept design submission. In the event that individuals are awarded a project, the fee will be $5,000. Final concept design propositions will be promoted on the Design Parramatta website and through an exhibition. Further development and implementation of projects beyond the concept design phase will be at the discretion of Parramatta City Council.
Deadlines
Expressions of interest close: 4 July 2012 at 1.00 pm
Designers advised of expressions of interest results: 18 July 2012
Designers engaged: 23 July 2012
Project briefs available for download from website: 23 July 2012
Start-up workshop: 30 July 2012
Interim design review workshop: 13 August 2012
Design feedback about interim proposal: 17 August 2012
Final design presentations: 3 September 2012