Planning for Children & Young People Award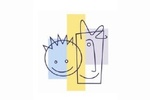 The NSW Commissioner for Children and Young People, Megan Mitchell, is calling for nominations to receive the inaugural Planning for Children & Young People Award, offered for the first time as part of the Planning Institute of Australia's NSW Planning Excellence Awards.
Nominate an innovative planning design that succeeds in promoting built environments that are good for children and young people, and recognize their rights as citizens in the development and use of cities and towns. Government, business or non-government organizations engaged in planning, design, development, research or policy relevant to children and young people's use of the built environment are eligable.
A shortlist of finalists will be published in October with award winners announced at a special event in November.