Now and When: Australian urbanism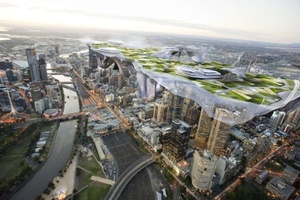 NOW and WHEN: Australian Urbanism features spectacular architectural visions of Australia's potential urban future in 2050 and beyond, along with ground-breaking 3D stereoscopic technology to allow visitors to move around a range of existing and hypothetical urban environments. Creatively directed by John Gollings and Ivan Rijavec, and realized in 3D by FloodSlicer.
The NOW component of the exhibition highlights some of Australia's most interesting urban and non-urban regions as they are now, captured by architectural photographer, John Gollings. In the WHEN, seventeen futuristic urban environments imagine what life will be like when we reach 2050 and beyond.
The exhibition is open Tuesday to Friday 11 am to 5 pm, Saturday and Sunday 2 pm to 5 pm. For more information visit the UniSA website.