Artichoke Night School 8: The art of interiors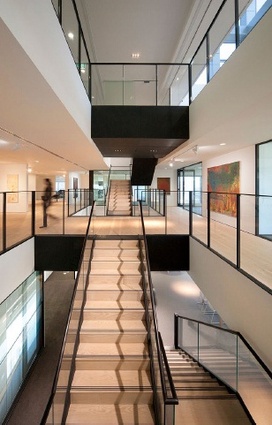 This eighth session in the Artichoke Night School series looks at integrating artwork into interior spaces, which is not as simple as hanging it on the wall and hoping for the best.
Ewen McDonald, senior curator at international law firm Allens and past curator at the Museum of Contemporary Art, will speak about working with BVN Architecture to create an environment for Allens' art collection – one of Australia's largest private art collections.
Jennifer Turpin, artist and art consultant, will present the work of Turpin + Crawford Studio, with a focus on the commissioning of artworks for Central Park, a redevelopment of the old Carlton and United Breweries site.
Philip Vivian, director at Bates Smart, will explore the process of commissioning artworks for public projects, including the NSW Police Headquarters, Parramatta Justice Precinct and 420 George Street, Sydney.
The event is free and will run from 6.30 to 8.30 pm on 1 August. RSVP is essential as places are limited.