Bubble and Speak Inspiration Breakfast Series 2012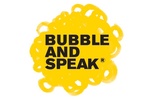 This is the third seminar in the Bubble and Speak Inspiration Breakfast Series, which delivers a behind-the-scenes insight into the practice of some of Australia's established design professionals, with local Queensland and interstate speakers chosen from diverse design disciplines.
The program provides inspiration, ideas and discourse for practising designers, design students and industry professionals. Bubble and Speak creates valuable connections and networking opportunities with a diverse range and profile of speakers and attendees within the design industry.
The seminar will run 7.00–9.00 am, tickets cost $50 for DIA members and $70 for non-members, with a discount for students.
Speakers will be Christian Wagstaff, creative director of Creative Production Services; and Shaun Lockyer, architect and priciplal of Shaun Lockyer Architects (SLA).