Gold Medal Tour: Lawrence Nield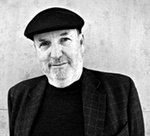 The 2012 Gold Medal for Architecture was awarded at the Australian Achievement in Architecture Awards to Lawrence Nield for his outstanding contribution to architecture over the past forty-five years.
Lawrence Nield's career combines prolific and continued output of significant architectural and urban design projects, services to the Australian Institute of Architects, and academic and teaching achievements, which include a distinguished list of writings and publications.
Nield began his 2012 Gold Medal tour in Brisbane in April and will continue on Thursday 9 August in WA. He will continue to visit all states and territories throughout the year as well as Newcastle in September to honour his work at The University of Newcastle as a Professor of Architecture.
WA – Thu 9 Aug
ACT – Thu 23 Aug
Tas – Thu 6 Sep
Newcastle – Fri 14 Sep
AS Hook Address – Tue 23 Oct