NATSPEC specifications seminar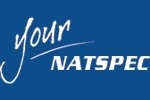 This seminar provides an introduction to specification writing and covers the detailed use of SPECbuilder Live and Microsoft Word as they apply to specification writing using NATSPEC and/or AUS-SPEC Templates.
There are no pre-course requirements as it is aimed at prospective and new specification writers and any administration staff wanting to learn more about the system.
Participants learn to use SPECbuilder Live, to create a draft specification, understand and edit the NATSPEC Template and to better understand Microsoft Word in relation to large documents.
Presenter Jocelyn Rashleigh, development manager for NATSPEC, has experience in producing project specifications for architects and developing the National Master Specification.
The seminar costs $88.00 and runs from 9.30 am to 11.30 am.