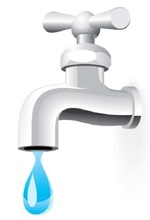 Julian Ugarte, a licensed plumber with over twenty-four years of experience, talks about the key principles of the plumber's trade, what plumbers expect from architects and what do boundary traps do.
The first of a series of trade CPD sessions for architects, this seminar will explain the authorities' requirements for waste, water and gas and how plumbers meet them.
$75 – members of the Australian Institute of Architects
$150 – non-members
The seminar runs 9.00 am – 12.30 pm.
This CPD event is worth three formal points and is organized by the Australian Institute of Architects NSW.