Brendan Gleeson lecture at the University of Melbourne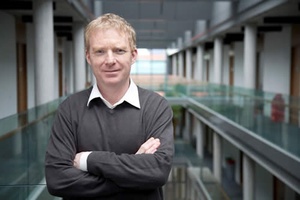 Brendan Gleeson, recently appointed as a professor of Urban Policy Studies in the Faculty of Architecture, Building and Planning, will give his inaugural professorial lecture at the University of Melbourne on 30 April. 
In his lecture, The Urban Age: Risk and Renewal, Gleeson will consider the human species as urban, with increasing rates of migration towards cities in pursuit of modern ideals. Gleeson will look at how we can manage this growth and restore the ideals of modernity without repeating past mistakes. He suggests that a time of great renewal beckons. "We must invent a new human dispensation founded in the values of humility and self-limitation if we are to live in a world changed by our excesses," Gleeson says.
Gleeson has a national profile as a public intellectual who contributes to debates about urban and environmental issues, as well as policy matters. His research interests include urban change and urban governance, global warming and environmental futures, social policy and infrastructure development. He has written eleven books and contributed to numerous journals.
The free public lecture will take place from 6 pm to 7.30 pm in the Prince Philip Theatre, Architecture Building at the University of Melbourne.
Please RSVP to abp-events@unimelb.edu.au