In Practice: Stephanie Skyring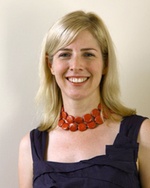 As part of the 2012 "In Practice" talk series that celebrates the women of architecture in Queensland, Stephanie Skyring will discuss her work. She is passionate about designing sustainable environments that respond sensitively to both the client's needs and the natural features of the site.
5.45 pm
31 August 2012
Skyring Architects Brisbane studio
Bookings essential, refreshments provided. 
Information and bookings here.