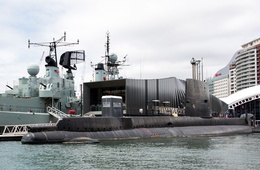 In shipshape: The Waterfront Pavilion
A new pavilion by FJMT at the Australian National Maritime Museum on Sydney's Darling Harbour takes its cues from naval architecture, offering a dramatic entry experience to the museum.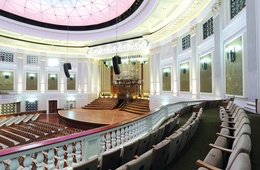 Brisbane City Hall
One of Queensland's most important heritage buildings, reborn by Tanner GHD in Association.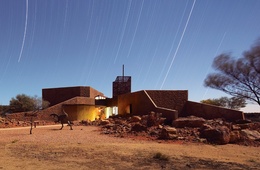 Australian Age of Dinosaurs Museum
Cox Rayner Architects imprints the tectonic force of the landscape into the walls of a Queensland outback museum.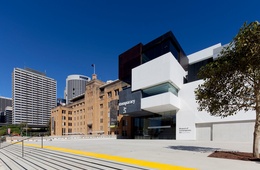 The reimagined MCA
Penny Craswell discusses the "new" MCA, by Sam Marshall in partnership with the NSW Government Architect's Office.