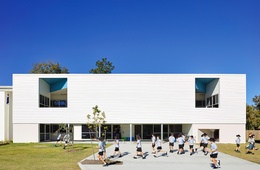 Old school ties: St Ambrose
In their design for a primary school in far-northern New South Wales, Pat Twohill Designs and Twohill and James retain the look of the weatherboard schoolhouse but take a decisive break from tradition.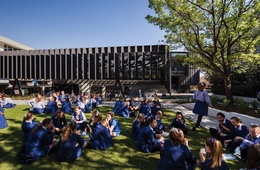 High achiever: Mandeville Centre
Designed by Architectus, the Mandeville Centre at Melbourne school Loreto Mandeville Hall is an "affirmation of architectural credentials," the building providing an appropriate counterpoint to its heritage setting and maximizing potential for learning interactions.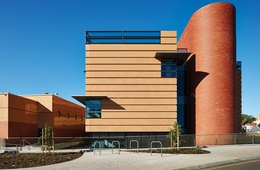 Adelaide High School New Learning Centre
With a nod to Adelaide High School's 1930s design, JPE Design Studio's New Learning Centre provides flexible and informal learning spaces.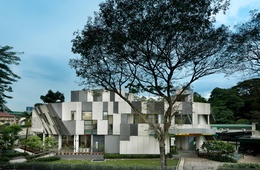 Learning with attitude: The Alice Smith School
A collaboration between MvS Architects and iPartnership puts "dynamic attitude" into a school building in Malaysia.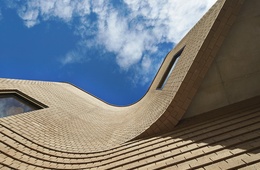 Joyous learning: Bunbury Catholic College
A collaboration between Broderick Architects and CODA Studio results in "something significant and joyous" for a school in WA.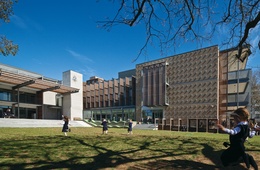 Keeping it real: MGGS Morris Hall
A school in Melbourne readies its students for the world of the virtual, with a firm grasp on the value of the real.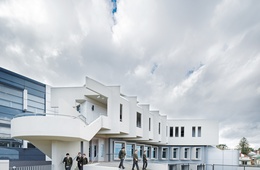 Richard and Elizabeth Tudor Centre for Contemporary Learning
McIntyre Partnership's expressive learning centre at Trinity Grammar in Melbourne serves as a chronicle of the architecture of Peter McIntyre.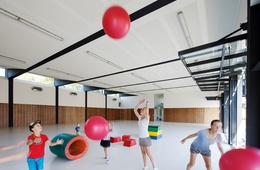 Camberwell Primary School
Workshop Architecture's old school thinking in a new building designed for flexibility.
Lilley Centre
Learning and the city. Wilson Architects' new project for Brisbane Boys Grammar.