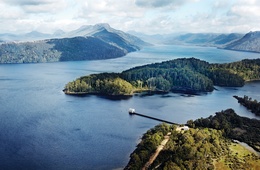 Water born: Pumphouse Point
Set in World Heritage wilderness in Tasmania, this former hydro-electric pump station is now known as Pumphouse Point, a boutique hotel designed by Cumulus Studio.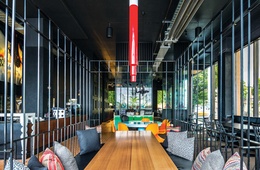 Fusion palate: Frank Restaurant & Bar
Unapologetic and not too serious: Frank Restaurant and Bar, designed by Georgina Freeman Design, is the new kid in Hobart.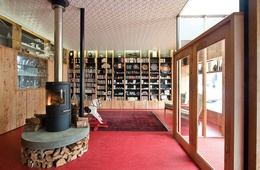 Southern Swan
A homeopathic laboratory, dispensary, book-shop and residence in one.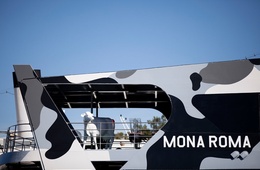 MR-I: One cool cat
The coolest ever river-cat starts the quirky MONA experience at the dock in Hobart.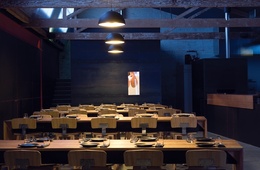 Garagistes wine and food bar
This Tasmanian garage converted to a wine and food bar has a rough, stripped-back shell furnished with honest material.