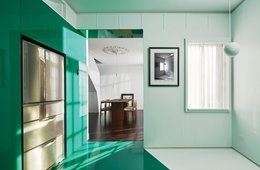 Unfurling spaces: North Perth Townhouse
A theatrical reworking of an existing townhouse uses colour and contrast to boldly define the series of spaces.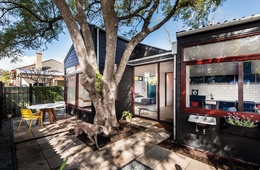 Dual impact: Exploding Shed house
David Weir Architects creates an"energetic" one-bedroom cottage that provides a place to live and a place to work.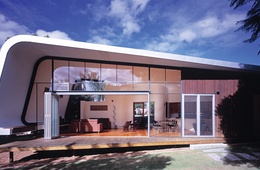 Wisdom of youth: Reynolds Residence
Adrian Iredale of Iredale Pedersen Hook reflects on the practice's first project, a house that expresses "the youthful sense of pursuing an untested path."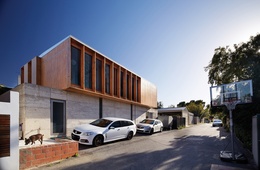 Urban eden: North Perth House
Jonathan Lake Architects creates a new home that makes the most of a small footprint through the strategic integration of garden spaces, balancing privacy and connection between family members.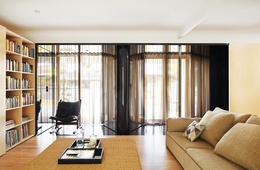 Carine House
A Perth home by Pendal and Neille that engages with the sublime pleasures of domestic life.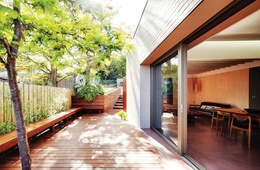 Claremont House
A modest Perth bungalow made intriguing by Pendal and Neille.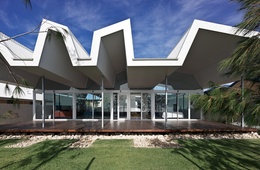 Florida Beach House
An undulating roof floats above this weekender, creating a series of visual connections with the Indian Ocean beyond.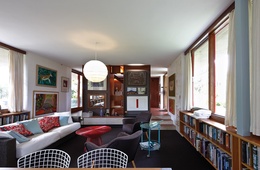 Iwanoff House (1960s) revisited
The Perth home and studio of Bulgarian-born architect Iwan Iwanoff.