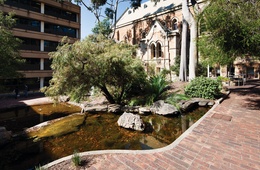 Wills Courtyard: University of Adelaide
A 1970s courtyard at the University of Adelaide records a timeline of global trends.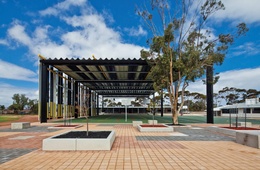 Three schools
The notion of place is the starting point for three South Australian schools by Tridente Architects.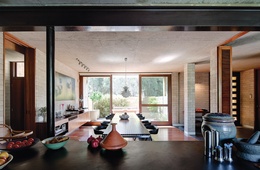 McConnell Residence (1967) revisited
The Adelaide house where Jack McConnell lived from 1967 to 2005 bears the sure hand of this classically trained architect.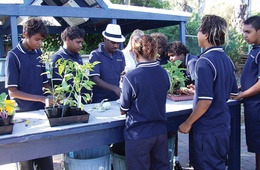 Woodville High School Community Garden Hub
Outerspace, in collaboration have created a community garden that reflects and values of the school in which it's located in.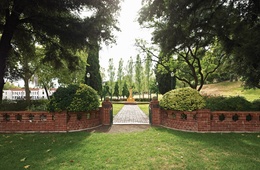 Pioneer Women's Memorial Garden
A tribute to the pioneer women of South Australia, this garden designed by Elsie Marion Cornish was first unveiled in 1941.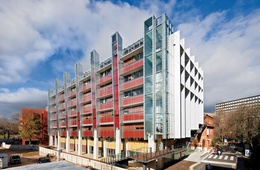 Innova21, University of Adelaide
The Innova21 building by DesignInc echoes the textured, layered approach of Charles and Ray Eames.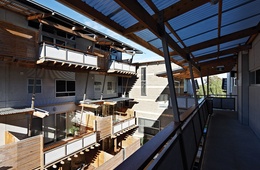 Whitmore Square affordable eco-housing
Whitmore Square affordable housing, by Troppo Architects, uses robust materials, considered shared spaces and sustainability.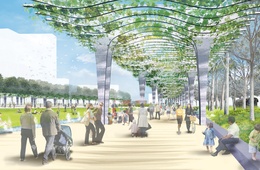 Victoria Square masterplan
Long viewed as dysfunctional and underdeveloped, Adelaide's central public space gets a thorough collaborative makeover.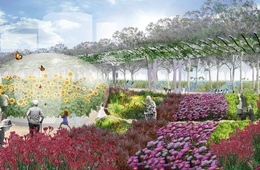 Victoria Square Tarndanyangga
Matt Davis comments on Adelaide's latest urban regeneration project.