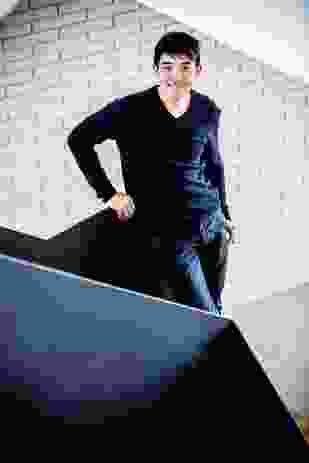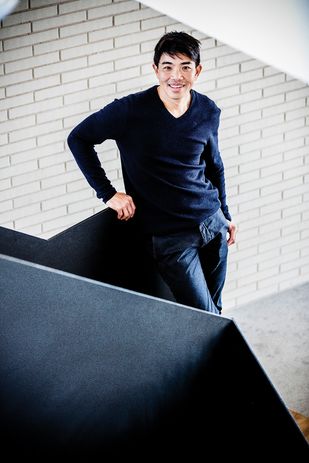 When it comes to designing homes, Matt Chan is most passionate about preserving the idiosyncratic nature of a dwelling. "I find people's personalities and the quirkiness in the way they live the most fascinating thing about residential design," says the founding principal of Scale Architecture. This informs his commitment to delivering customized responses that are rigorous yet attractive and his predominantly Sydney-based portfolio is diverse as a result.
Matt has been working this way since 2002, when, as a sole practitioner, he undertook his first residential commission, Milis Salem House. As if reimagining a rundown weatherboard cottage in Alexandria didn't prove challenging enough, Matt wasn't in the country for this project's duration. He was studying at Amsterdam's Berlage Institute at the time and the experience taught him the importance of clear communication along with the value of maintaining relationships with clients.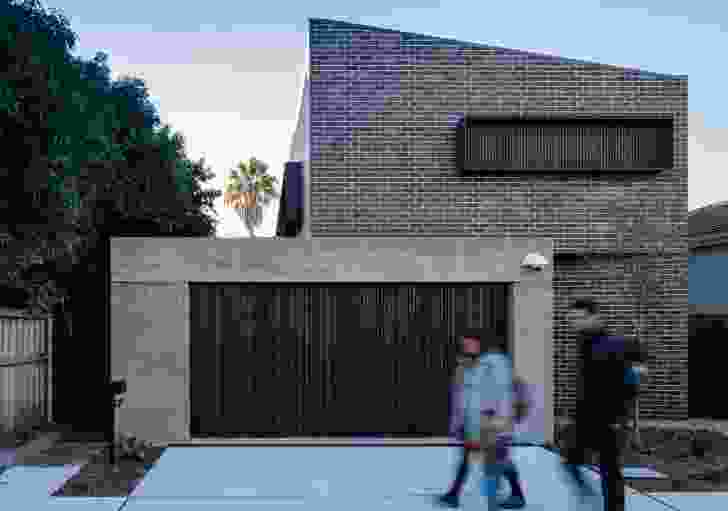 These principles underline his current practice and define the methodology of his three-person team today. As he explains, "We're not the type of architects who present a master sketch and that's all you get. Our design process is a constantly evolving one and it's very much built around an ongoing conversation with the client." Milis Salem House introduced him to the possibilities of efficient spatial planning and taught him the importance of understanding site and how to formulate the best design strategy possible.
Such approaches (now Scale Architecture signatures) underscore the project's concept. It is anchored in a simple arrangement that maximizes its tight inner-city setting, comprising separate private and public zones, with the former occupying the upper volume and the latter situated on ground level. A sense of easy circulation permeates the living areas, where a concrete kitchen bench is the only fixed element in an otherwise open plan. It's an elegant design outcome not reliant on flashy gimmicks and because of this, it has stood the test of time. Matt's residential projects may have changed in scale and increased in number, but his ambition and desire to find the right questions for clients remain the same. "The curiosity we have in unravelling the urban condition and how sites work is still there," he says.
In his recently completed North Bondi House, which overlooks the Pacific Ocean on one side and Bondi on the other, he was faced with his most unexpectedly challenging project to date. "Designing something for this site was difficult because it's really beautiful," Matt reflects. "We had to formulate a direct response to the topography of the peninsula location and carefully navigate the ground plane."
The home's entry presents somewhat like a rock platform on a sea cliff, sitting at the top of a set of stairs that follows the natural contour of the land. This entry forms the base of the internal void, which dramatically splits the house in two and contains the central sculptural steel staircase. The planning is ingenious in allowing for two living areas – one upstairs and the other downstairs – that capture views from both sides. Generous floor-to-ceiling windows also help achieve this objective, while the grassed rear yard extending toward the horizon makes the experience of looking out at the Pacific Ocean all the more sublime.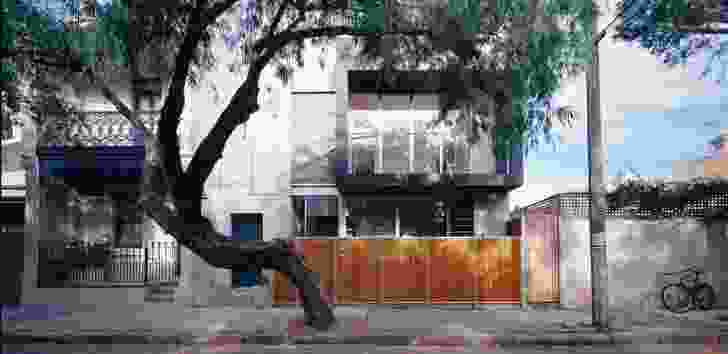 Intelligent integration of outdoor space is also characteristic of Matt's approach, in order to optimize comfort and ease within the home and elicit a higher degree of liveability. His Long Courtyard House, also located in Alexandria, is a fine example of how to assertively orientate an addition to ensure increased levels of planning efficiency. Having been awarded the Australian Institute of Architects' New South Wales chapter Emerging Architect Prize two years prior to the project's completion in 2013, Matt well and truly lived up to the industry hype (and then some) with this project.
By reorientating the courtyard to the side of the house facing north, Matt disrupts a typical inner-city terrace configuration to give each ground-level room a garden aspect. The scheme makes full use of the site's width when the home is opened up, blurring the boundary between inside and outside and extending the interior past the building's concrete envelope. In a thoughtfully considered detail, the upper level's cantilevered timber box opens up to a roof garden, helping Long Courtyard House connect to nature, despite its gritty urban context.
However, the project's most compelling design expression is its robust material palette. "Materiality is really important in every Scale Architecture project," notes Matt. "And with this one, the choice of materials was based on the design outcome." Concrete gives the span required for the large courtyard-facing opening, provides thermal mass for the ground-floor living areas and creates the base for the roof garden. It's undoubtedly high functioning, yet also complements the existing brick boundary wall that's exposed within the new addition, adding texture and colour to an otherwise neutral scheme.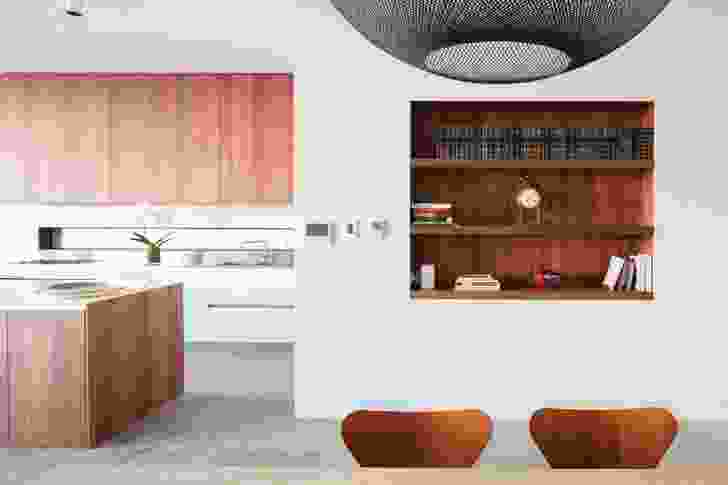 Matt's latest project, Cricket Pitch House, features a brick exterior punctuated by blackened steel window frames. It's a new build that takes the north-facing courtyard in Long Courtyard House and reinterprets it as a side yard. Cricket Pitch House is impressive in form, with a diagonal roof ridge and four different facades that each respond to their orientation. Internally, windows and skylights add a sense of angularity to the scheme, which is offset by honey-coloured timber flooring, kitchen joinery and a series of partitions.
Like all of Matt's work, it's driven by concept rather than aesthetics and so the result is extremely efficient and visually refined. He believes in making good design affordable without compromising on quality. "This is harder than ever and has become a challenge, but we never set out to make design an exclusive thing for people with money." Scale Architecture is currently involved in the Nightingale Housing social enterprise as an architectural practice licensed to establish this ecologically, socially and financially sustainable model in New South Wales. His private residential portfolio also continues to expand, with clients drawn to his design-based approach to contemporary urban living. Matt has mastered the art of solutions-focused architecture and hardworking, intuitive design.
Source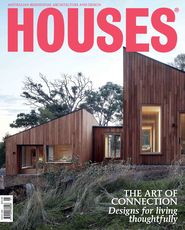 Issue
Houses, February 2018