$1b in architecture revenue missing, report finds
A research report from the University of Technology Sydney (UTS) for the NSW Architects Registration Board has found the value of architectural services are underreported by 15 percent and more than $1 billion of industry revenue is not accounted for. 
According to the report titled Measure Up: Innovation and the Value Add of Architecture, the unaccounted revenue comes from four key areas: technology development, business development, cultural contribution and education.
Anthony Burke, one of the authors of the report and head of architecture at UTS, said the $1 billion figure came only from numbers in the education and cultural areas, due to a lack of information on the architecture technology and business areas.
"Because we couldn't get values for two sections, the value that we're finding – the $1 billion – is probably much smaller than it actually is," he said.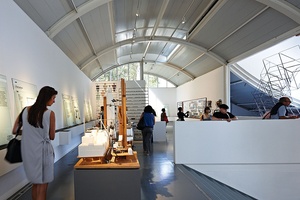 One area the report found was typically overlooked was architecture's contribution to cultural production. One example the report uses is the Venice Architecture Biennale, an event that drew 178,000 visitors to Venice in 2012 alone. Burke was creative director of Australia's exhibition, Formations, for the 2012 Biennale, along with Gerard Reinmuth, who is also an author of the report.
Architectural tourism is also an up and coming form of cultural contribution, and this extends to general tourism economy through hotel, food and beverage, and shopping and transport spending. 
The report states that architectural education is a high demand area of tertiary education attracting consistently high applications both locally and internationally. However, Burke said there is concern in this sector of the industry due to predator businesses coming in and taking architecture education away from architecture schools.
"If were not careful, if we don't get on the front foot, it'll happen around us whether we like it or not," he said.
Burke said another problem with online architecture education and predator businesses is regulation quality. Currently architecture is well regulated in Australia, but this could change if students are picking up bits and pieces of education from various sources. It also means the money is most likely going outside of Australia.
The report also highlights technological development in architectural firms and projects as one area that most directly translated into economic benefit. Technology development results in substantial flow on effects to industries in the value chain of development, manufacturing and delivery.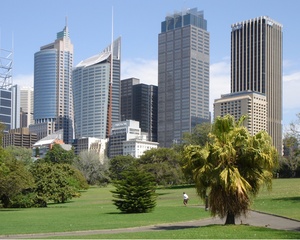 In 2007, the design of Aurora Place in Sydney by Renzo Piano, as a response to views to the Opera House and its location adjacent to the Botanical Gardens, saw the development of a new glass louvre system. This system was custom designed and purpose built for the project and became a new product line as a result.
Another area in need of attention is business development. The report states this could be achieved by new specialist businesses developing from niche aspects of architecture, such as technology specializations or strategic design services. 
Burke said the report was partially done to open up architects' minds about where innovation ideas can come from.
He said one of the biggest criticisms of architects is that they identify too narrowly in their profession, and have a culturally stereotyped, stubborn image of what the role of the architect is. 
"Having to change that culture and our own perception of ourselves will then let us understand where our skills can go a lot more easily into other areas," he said.
In terms of implementation, Burke hopes the report will act as a talking piece that gets the conversation rolling. He said feedback has varied from older architects who say they have heard it before and it hasn't worked, to younger architects who like the opportunities they see and are willing to give it a go. 
The report also translates internationally. Burke has given lectures on the topic and said people have come up to him and said the conversation needs to be discussed in, for example, American or Singaporean terms.
"I think it has a lot of international carriage and if Australia can try and define this better we can position ourselves in that argument very well as the experts in this kind of conversation," he said.