Design statement
Melbourne's $1 billion Royal Children's Hospital uses innovative and evidence-based design principles to reflect changing healthcare practices, workplace patterns, user expectations, community aspirations and environmental responsibility. The overall design of the interiors is underpinned by the therapeutic benefits of nature in the healing process. The design story is derived from forms, patination and colour that have been mapped directly from the natural world to form an enriching and restorative environment for children, staff and the public. Considered detailing invites the human touch and de-institutionalizes the hospital genre. At the heart of the hospital is the six-storey Main Street, a naturally lit public thoroughfare that links all the elements of the hospital together and seamlessly integrates it with the parkland beyond. The approach to colour is intrinsically linked to the wayfinding strategy, which celebrates the many landscapes that make up the state of Victoria. Colours derived from the environment define each level and have been applied in a coordinated approach, from signage through to environmental graphics, paint, joinery, vinyl, furniture and soft furnishings. The result is an engaging and coherent, joyful and uplifting range of interiors.
Jury comment
The manipulation of colour in the Royal Children's Hospital (RCH) is sophisticated and intelligent. The deft hand of the interior design team has created a palette that is calming, fresh and optimistic. The colour and material strategy provides the RCH with a welcoming healthcare interior without the need to disguise the spaces as something else. Muted soft colours are a unifying element throughout all areas and elements, such as the environmental graphics, joinery, loose furniture and artworks that recognize hospitals as places for staff, volunteers and, of course, young patients and their families.
This project also won the Interior Design Excellence & Innovation award and the Public Design award.
Credits
Design practice

Bates Smart Melbourne
Melbourne, Vic, Australia
Project Team

Jeff Copolov, Mark Healey, Kristen Whittle, Andrew Francis, Nicola Lodge, Jane Reiseger, Rosemary Burne, Wai Fong Chin, Lucy Croft, Paola Echeverry, Lynsey Fox, Ross Goldsworthy, Sue Guzick, Tonya Hinde, Claire Hughes, Alice Milledge, Simone Morgan, Mairead Murphy, Daniel Rafter, Evan Reeves, Anna Spirou, Kathrin Stumpf, Inta Thomas, Elisabetta Zanella, Sarah White
Design practice

Billard Leece Partnership
Australia
Landscape design

Land Design Partnership
Carlton, Melbourne, Vic, Australia
Consultants

Horticulture May Horticulture
Irrigation Ten Buuren Irrigation Design

Site Details

Location 50 Flemington Road, Parkville, Melbourne, Vic, Australia
Site type Suburban
Building area 165000 m2

Project Details

Status Built
Completion date 2011
Design, documentation 43 months
Construction 12 months
Website http://www.batessmart.com.au/#/projects/health/the-new-royal-children's-hospital-parkville-interiors/proj/description0
Category Health, Interiors
Type Hospitals

Client

Client name Royal Children's Hospital and Lend Lease
Website rch.org.au

Source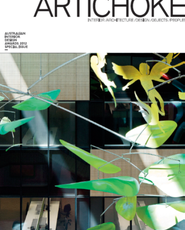 Issue
Artichoke, April 2012
Related topics