Lawrence Nield
Jury citation
Lawrence Nield has made an outstanding contribution to architecture for over forty-five years. His career combines a prolific and continued output of significant architecture and urban design projects with services to the Australian Institute of Architects and academic and teaching achievements, including a distinguished list of writings and publications.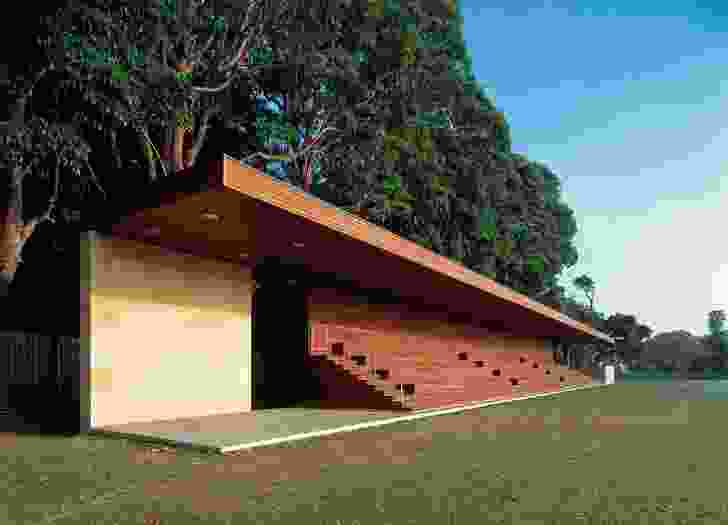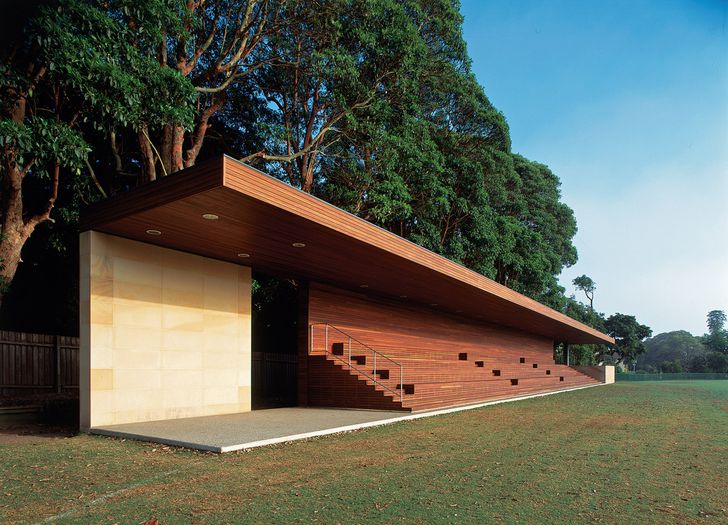 Lawrence graduated with honours from the University of Sydney in 1963 and completed a master's degree at Cambridge in 1968 under the tutelage of Sir Leslie Martin and Joseph Rykwert. His thesis "The Superstructure of the Greek Doric Temple" developed his strong understanding of typology and classicism. The influence of Colin St John Wilson (also at Cambridge), combined with a strong commitment to modernism, has defined an approach to design as a framework for human activity and occupation, wherein the consequence and "substance of architecture is more important than form."
Lawrence's broad and principled approach to architecture reveals an uncommon understanding of our history and the arts, among other intellectual achievements. His projects draw on a diverse range of architectural interests. He has undertaken commissions in eight countries and his works are formed by the uniqueness of each project's context, function and occupation. They demonstrate his conviction that the architectural solution must "strengthen and sustain culture." He is an active proponent of better cities, with a major interest in the "global phenomenon of the tall building and its adaption to the Asian-Pacific context." He recently completed his involvement as masterplanner for Victoria Harbour in Melbourne's Docklands.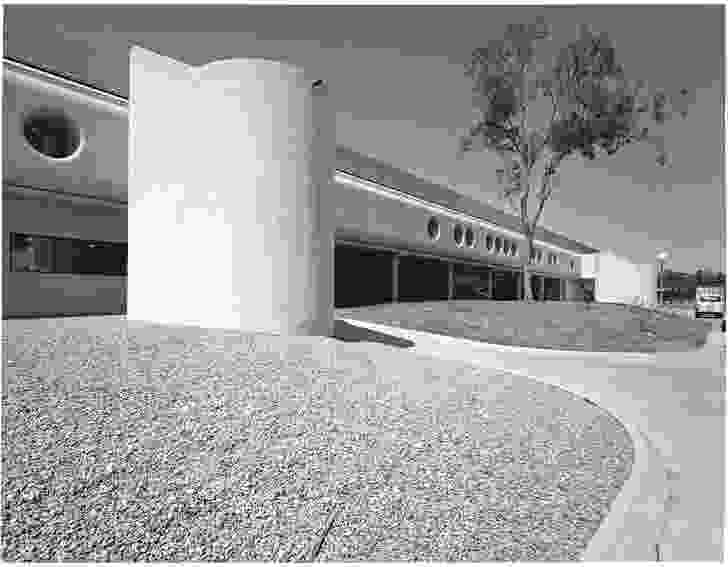 On his return to Australia, Lawrence worked with McConnel Smith and Johnson until 1975, when he established the practice Lawrence Nield and Partners. In 1997 he was a founding principal of Bligh Voller Nield. These practices have produced challenging work that explores new concepts and they have consistently received RAIA and Institute state and national awards, demonstrating Lawrence's ability as a designer and as a strategic leader or facilitator in creating works of the highest standard. He continues to practise as Studio Nield with his wife Andrea, whom he supported in establishing Emergency Architects Australia in 2005. Lawrence also served as president of the NSW Chapter Council from 1986 to 1988 and played a key role in establishing the chapter at Tusculum.
After graduating from Cambridge he worked in London with Yorke, Rosenberg and Mardall, an experience that led to his interest in hospital design. He believes that hospitals should be "temples of care" rather than "temples of waiting," and his early work in hospital planning was both visionary and pragmatic, as with the Mount Druitt Hospital, 1982. His innovative designs have been highly influential in the development of health planning in Australia and Asia, notably Hong Kong, where he has been engaged in major studies for health facilities.
Lawrence has also contributed widely to design and strategies for sports playing facilities, having been appointed in 1994 the head of masterplanning for the 2000 Sydney Olympic Games, and through his involvement in numerous international projects including the planning of four Olympic Games sites. Throughout his career he has also provided leadership in the design of educational facilities, through numerous important university buildings since the pioneering David Maddison Clinical Sciences Building, School of Medicine, University of Newcastle, in 1981.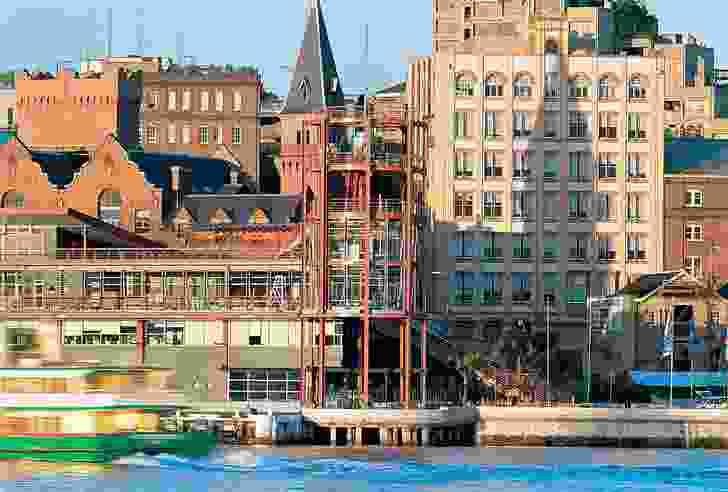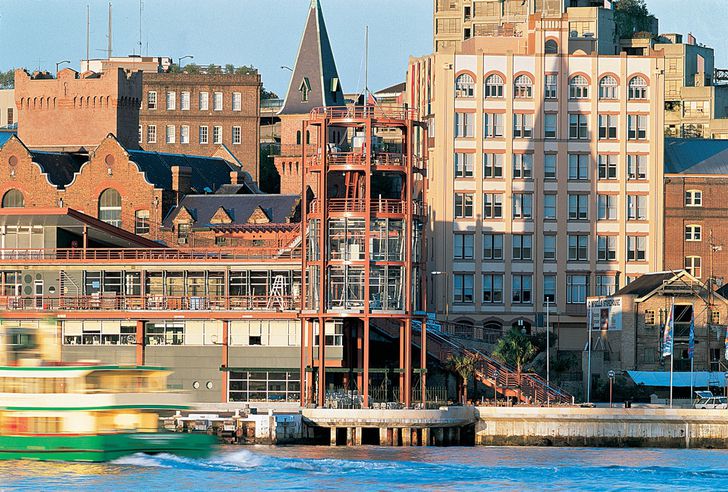 Lawrence received the 1988 RAIA National Civic Design Award (in association with the NSW Government Architect) for the Overseas Passenger Terminal Sydney, the 1997 RAIA National Sir Zelman Cowen Award (in association with John Mainwaring and Associates) for the University of the Sunshine Coast Library, the 2000 RAIA NSW Sir John Sulman Medal for the Sydney Olympic Park Tennis Centre, a 2007 RIBA International Award for the L5 Building at the University of New South Wales (with Andrew Cortese) and the Architectural Society of China's Grand Architectural Creation Award 2009 for the Beijing Olympic Tennis Centre, among many awarded projects.
Lawrence was a professor of architecture at the University of Sydney, from 1992 to 1996, followed by adjunct professorships at the University of New South Wales, the University of Technology, Sydney and the University of Sydney, and at present is a professor of architecture at the University of Newcastle.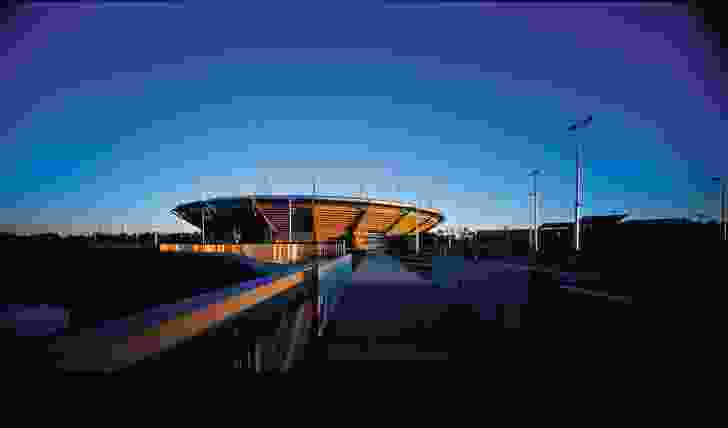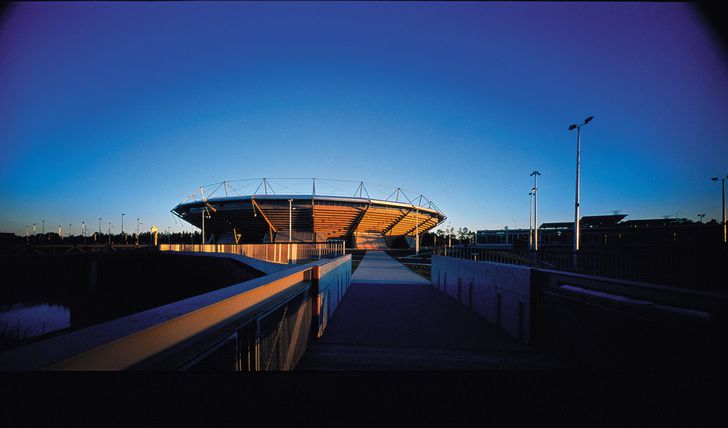 Architecture has also benefited from the keen intellect evident in his extensive, nationally and internationally published works and writings. Among his literary offerings are significant contributions to Celebrating Chandigarh, edited by Jaspreet Takhar and Changing Hospital Design, edited by Sunand Prasad; the founding of the critical journal Content while at the University of Sydney and his joint authorship of its publication Skyplane; his role as a contributing editor to the Oxford Companion to Architecture; and his continuing studies concerning the fundamental nature of urban form.
His stated aspiration is for architecture to provide support and background for cultural and social activity, maintaining that "without cultural meaning and recognition architecture is just a commodity." He argues for environmental leadership in architecture and personally has shown true leadership through his consistent and passionate advocacy for this humanist role for the profession.
The Australian Institute of Architects recognizes and honours Lawrence Nield as the 2012 recipient of the Gold Medal.
Further coverage of the awards can be found at Australian Achievement in Architecture Awards.
Source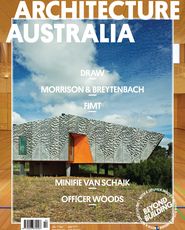 Issue
Architecture Australia, March 2012
Related topics