New House over 200m2
New House under 200m2
House Alteration and Addition over 200m2
House Alteration and Addition under 200m2
Skylight House (NSW) by Chenchow Little Architects.
House Kalafatas Challita (NSW) by Tribe Studio.
Apartment, Unit or Townhouse
Coogee Apartment (NSW) by Virginia Kerridge Architect.
Beaconsfield Parade (Vic) by Whiting Architects and Y10Store.com.
Heritage
House With Tiles On It (NSW) by Welsh + Major.
Outdoor
Sustainability
Heller Street Park and Residences (Vic) by Six Degrees Architects.
Jack & Jill House (Vic) by Breathe Architecture.
See more, visit housesawards.com.au/gallery.
Source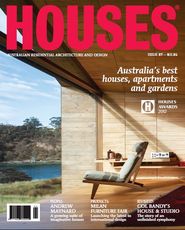 Award
Published online: 27 Jul 2012
Images: Andrew Wuttke, Benjamin Hosking, Bo Wong, Brigid Arnott, Earl Carter, Francesca Giovanelli, Katherine Lu, Mads Mogensen, Matthew Gribben, Michael Nicholson, Patrick Rodriguez, Peter Bennetts, Shannon McGrath, Sharrin Rees, Sharyn Cairns, Tom Ferguson
Issue
Houses, August 2012
Related topics