A look at the key awards, reviews and interviews of 2012 on ArchitectureAU, and some new reviews for the reading list.
National Architecture Awards
Tasmania took the spotlight at this year's National Architecture Awards winning, for the first time ever, both the Robin Boyd Award for residential architecture and the Sir Zelman Cowen Award for public architecture.
From the modestly scaled Shearer's Quarters by John Wardle to the monumental MONA (Museum of Old and New Art) by Fender Katsalidis, the two projects bookend the 2012 Awards and raise the bar for craftsmanship and narrative in both public and private buildings.
Houses Awards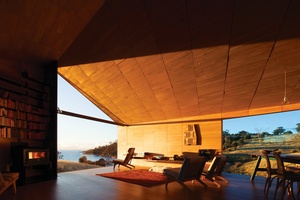 Shearer's Quarters also won House of the Year at the 2012 Houses Awards, and was the subject of quite a personal talk by John Wardle at the Robin Boyd Walsh Street House in December.
Australian Interior Design Awards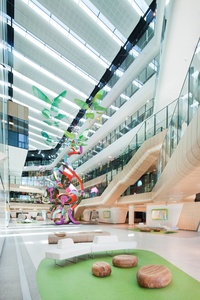 At the 2012 Australian Interior Design Awards, the Design Excellence & Innovation Award went to The Royal Children's Hospital by Billard Leece Partnership and Bates Smart for its engaging, healing-centred spaces.
Eat-Drink-Design Awards
A new awards program celebrating brilliant hospitality design in Australia and New Zealand saw Sydney and Melbourne share Best Restaurant Design for The Spice Temple Melbourne by 1:1 Architects with Grant Cheyne and The Apollo by George Livissianis Interior/Architecture.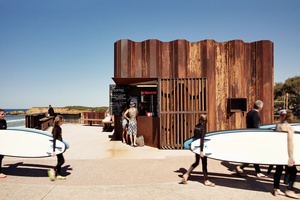 Best Cafe Design went to Tony Hobba's Third Wave Cafe, while Best Bar Design went to Travis Walton's Pretty Please. Other winners and the online gallery of entries have proved popular with readers (and, we suspect, diners).
National Landscape Architecture Awards
On the landscape front, AILA's National Australian Medal for Landscape Architecture was awarded to UDLA's Planning for the future: Yawuru Cultural Management Plan. Other winners are here.
National Architecture Conference
Thinking about this year's National Architecture Conference themed Experience, Cameron Bruhn observed A Loose Construct, while the University of Tasmania's Helen Norrie considered it A Framework for Reflection.
Architecture Australia was the gathering point for a range of other views as well, now collected at our 2012 National Conference tag page.
Venice Architecture Biennale
Thanks to our correspondents we collected a series of postcards and reviews from the 2012 Venice Architecture Biennale, and we leave you with Rachel Hurst's article for 2012's last issue of Architecture Australia, The Voyeur of Venice.
Milan Furniture Fair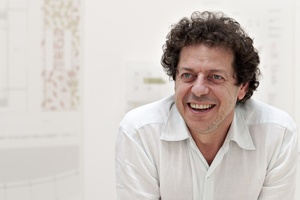 At the largest global gathering for furniture and industrial design, the 2012 Milan Furniture Fair, Giovanna Dunmall observed the shift away from shock value to more experimental processes of discovery and collaboration. Her review for Artichoke magazine Milan: Experiments in Technology and Design can now be read online.
World views
Between the local and global discussion forums and expositions, you've read with interest our interviews with keynote speakers and curators including: Francisco Mangado; Wang Shu; Moshe Safdie; Juan Herreros; Caroline Bos and Alberto Campo Baeza.