Jury citation
Heller Street Park and Residences introduces a new typology for medium-density housing that sets a precedent for the future application of disused infill sites within inner suburban landscapes.
The site has been divided into a ratio of one-third residential and two-thirds community parkland, a strategy that has minimized the removal of contaminated soil. The excavation works were folded into a mounded slope, carving out a protected community park and ensuring that the problems of the site were not simply transferred to another location.
Rainwater collection from the ten townhouses is used to supply irrigation to the park, providing yet another reminder of the importance of private residential interventions that support the local community.
The timber-clad townhouses nestled into the rolling landscape adhere to sustainable building principles, including passive heating and cooling, the provision for cross ventilation, deep window reveals, solar panels, ventilation through the hallway skylight "chimney," and timber cladding, which was sourced locally from the Melbourne docks. The true success of this project is the provision of public green space in a dense urban environment. The development promotes the use of communal gardens as opposed to private backyard space. In turn, ten townhouses and the local residential community of Brunswick celebrate in sharing a space that gives back to all.
Read a review of Heller Street Park and Residences from Architecture Australia.
Credits
Architect

Six Degrees Architects
Melbourne, Melbourne, Vic, Australia
Project Team

James Legge, Jos Tan, Michael Frazzetto, Robyn Ho
Consultants

Auditor URS
Builder McCorkell Construction
Building surveyor PLP Building Surveyors & Consultants
ESD Third Skin Sustainability
Landscape Simon Taylor Landart
Remediation consultant Environmental and Earth Sciences
Services P. J. Tibballs and Associates
Structural design Design Project Group
Town planning Hansen and Associates

Site Details

Location Heller Street, Brunswick, Melbourne, Vic, Australia
Site type Suburban

Project Details

Status Built
Category Residential

Client

Client name Heller Street Group Pty Ltd and City of Moreland

Source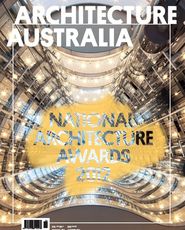 Issue
Architecture Australia, November 2012
Related topics