Jury citation
The redevelopment of Lonsdale Street is the first major infrastructure project delivered as part of the larger Revitalising Central Dandenong program. A complex work in a challenging socio-economic environment, it has already had a dramatic impact in changing the feeling of the city, shifting how it is understood and used by locals and visitors alike. Not so long ago Dandenong was seen by some as a place to avoid; now it is a destination.
The architects and landscape architects describe themselves as "urban curators" who "offer key ideas and strategic moves that are catalysts for change." This first built outcome demonstrates the power of such a strategic design approach. Transport systems (bus routes) have been reconfigured and existing infrastructure (train station, substation) integrated into the existing urban fabric, with clear new connections established to Lonsdale Street. This has helped shift the city's centre of gravity and created healthy, vibrant urban spaces.
The design process was genuinely consultative and collaborative and has led to a resilient, clear masterplan that allows other stakeholders – including other architects – to contribute meaningfully to the vision. The project is also an important example of the success of a whole-of-government approach. It has been achieved through a concerted, coordinated effort from VicUrban, the Department of Planning and Community Development, VicRoads, the Office of the Victorian Government Architect and others. This integration of many agencies successfully brings both urban hardware and activity to the area.
Smaller design interventions are also very successful and are informed by, and support, the big idea. Lonsdale Street has been transformed from a wide, barren arterial route into an engaging pedestrian realm. Through traffic is now concentrated in the centre of the street – the lanes are separated from the pedestrian spaces by rows of trees. Local traffic is slowed through the careful design of side roads, paving and planting. Existing shopfronts now open onto a sequence of generous, beautifully planted, carefully furnished public plazas.
We await the ongoing development of Dandenong with anticipation. It will surely flow from this outstanding and far-reaching work.
Credits
Architect

BKK Architects
Melbourne, Vic, Australia
Project Team

Simon Knott, Michael Roper, Michael White, Perry Lethlean, Scott Adams, Lisa Howard, Noelle Teh, Lin Tan, Kate Cullity, Andrew Blight
Architect

Taylor Cullity Lethlean Melbourne
Australia
Consultants

Arborist Steve Fitzgerald
Artist David Sequera
Builder Canteri Bros Constructions
Civil and structural consultant KLM (Langhorn Plaza)
Civil and structural engineer Argot Consultants
Civil engineer KPG
Construction Canteri Bros Constructions
DDA Access Design Solutions
Geosciences Hans – Dieter Hensel
Horticulture Paul Thompson
Irrigation LIS
Lighting design Electrolight
Project manager Places Victoria
Road safety audits Road Safety Authority
Services and civil engineering Arup Melbourne
Soil Peter May
Traffic engineers Hyder Consulting
WSUD Design Flow

Site Details

Location Dandenong, Melbourne, Vic, Australia

Project Details

Status Built
Design, documentation 12 months
Construction 18 months
Category Landscape / urban
Type Public / civic, Refurbishment

Client

Client name Places Victoria
Website places.vic.gov.au

Source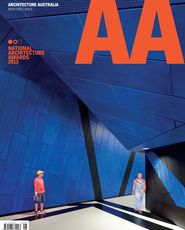 Issue
Architecture Australia, November 2013
Related topics