Jury citation
Daniel Grollo has been selected as the recipient of the 2013 Leadership in Sustainability Prize in recognition of his outstanding work in the advancement of sustainability through exemplary action and broad advocacy.
Having taken over leadership of Grocon, Australia's largest privately-owned development and construction company, Grollo set out to apply its resources to make significant contributions in the areas of environmental and social sustainability. As CEO, he has been instrumental in the development and construction of projects which demonstrate the relevance and importance of sustainability.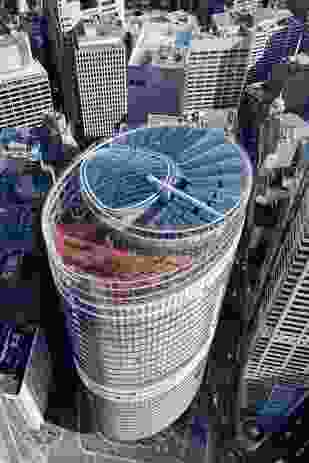 Grocon has demonstrated that design excellence and environmental sustainability are not only desirable, but also deliverable within a development agenda. This work has sent a clear signal to other development groups, and the construction industry generally, that sustainability is not at odds with commercial development but is, in fact, a core component of it.
Projects include the 6 Star Green Star 1 Bligh Street, Sydney, and the Pixel building in Carlton, Melbourne, the latter one of the most innovative green buildings in Australia and the world. In early 2012, Pixel received the world's highest Leadership in Energy and Environmental Design (LEED) rating from the US Green Building Council, out of more than 45,000 buildings in 120 countries, which followed a perfect Green Star score awarded to the building by the Green Building Council of Australia. In achieving these ratings, Pixel has served as a commercial "research" project, opening up the potential to incorporate the thinking and technologies applied there into other major commercial projects.
Under Grollo's stewardship, Grocon has also delivered projects which underpin his commitment to corporate responsibility and to the community. Grocon was a major contributor to rebuilding efforts after the Black Saturday bushfires in Victoria and recently completed Common Ground facilities in Melbourne, Sydney and Brisbane at cost. These will house more than four hundred formerly homeless people and low-income earners.
Over the last decade, this suite of exemplary Grocon projects and activities has formed the foundation of Grollo's public advocacy for sustainability in the built environment. He has made a substantial contribution through provision of advice to federal and state governments over many years and through keynote speeches and presentations aimed at promoting community dialogue on sustainability and the built environment.
Jury: Shelley Penn FRAIA (Australian Institute of Architects National President); Peter Scott FRAIA (Australian Institute of Architects National Sustainability Committee Chair and Xsquared Architects); The Honourable Tom Roper (Australian Sustainable Built Environment Council (ASBEC) President); Carey Lyon LFRAIA (Lyons).
Source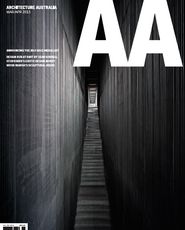 Issue
Architecture Australia, March 2013
Related topics