Jury citation
McIntyre Drive Social Housing inserts high-density living into a suburban environment with verve, skill and serious social commitment – sixty-nine apartments provide independent living for residents with disabilities, along with communal spaces and gardens. The result is an inventive, exploratory engagement with a complex set of conditions, which makes welcoming, comfortable spaces for living.
The playful architectural expression alludes to ideals of "home" and domesticity, but also does a lot of "work" on multiple levels – creating volume and substantial private open spaces within the necessarily compact apartments, breaking down the mass and creating a sense of individual address, and mediating the scale of the development within its single-storey suburban setting. It also enjoys charming moments of ease and whimsy. One of the pleasures of the jury visit was a dog pushing its head through the architectural "picket fence" on cue.
Materials are robust, with an eye to long-term maintenance and in line with stringent state and Commonwealth requirements for public housing, but they also bring a sense of liveliness and specificity to the development.
The complex is designed to foster social interaction. Entry is via a central "piazza" edged by layered "pitched-roof" facades. This provides opportunities for interchange and meeting, along with good passive surveillance that helps to create a sense of safety, connection and community. The slightly unusual double foyer reduces scale, while the inevitable long corridors are detailed in a way that also seeks to ameliorate any institutional feeling.
The housing is highly responsive to its site and makes a strong urban contribution. The piazza provides a clear address and is carefully located on axis with the suburban street opposite. Formal play and spatial arrangement cleverly modulate the relationship of the three-storey building to its single-storey neighbours. Existing trees were kept and worked with. Vegetable patches and front yards add further amenity and connections with the suburban context.
All together, the result is a generous living environment for those experiencing disadvantage, and is superior to the quality often found in speculative commercial multiresidential developments.
Credits
Architect

MGS Architects
Melbourne, Vic, Australia
Project Team

Babak Kahvazadeh, Catherine Ranger, Sheri Haby, Rilla Healey, Eli Giannini, Ed Carter, Sue Buchanan, Ganga Ratnayake, Bernard Toogood
Consultants

Animation FloodSlicer
Builder Kane Constructions
Building surveyor Checkpoint Building Surveyors, Checkpoint Building Surveyors
Civil and traffic Cardno Grogan Richards (Vic)
Construction specifications Lake Young & Associates
Cost consultant Trevor Main Group
Environmental consultant Wood & Grieves Engineers Melbourne
Landscape consultant GHD
Movement and access Before Compliance
Planning Collie Planning & Development
Services consultant JBA Consulting engineers
Structural consultant Robert Bird Group Melbourne

Site Details

Location Altona, Melbourne, Vic, Australia

Project Details

Status Built
Category Residential
Type Multi-residential

Source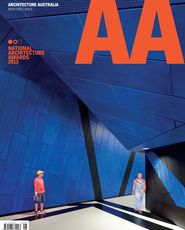 Issue
Architecture Australia, November 2013
Related topics