Jury citation
The Translational Research Institute is a vast complex of exceptional interior architecture that honours the work of scientific researchers.
The building is arranged around an enormous, shaded, lush garden. The cool, indoor–outdoor room of domestic Queensland architecture is supersized with great success to create a working facility that has some of the richness, intimacy, tactility and garden outlook of a bespoke house. Generous circulation is organized around this transparent core of the facility, enabling casual encounters and visual connections across the entire scheme. Corridors are wide and lined in casual bespoke seating. Ceiling heights step up from periphery to void, and clear views of the length and breadth of the building are maintained.
The interior has a strong material language and hierarchy, making its program incredibly legible in spite of the scale. Public and collaborative spaces have a warm materiality and density of fine detailing. Collaborative workspaces transition to the cool, clinical rationality of the laboratories in a finely considered and humane way. A preponderance of striking lamps enlivens the spaces with an unexpected whimsicality and reinforces the legibility of the organization.
There is a high level of consideration and custom design throughout the interiors – custom-designed furniture and joinery feature throughout. Motifs are repeated throughout the building, appearing as reliefs, and at multiple scales, creating a satisfying sense of richness and unity as the whole.
The resounding success of the interior architecture is that it has achieved such clear hierarchical legibility at a monumental scale without any sense of monotony. Across every part, the detail is rich, considered, intelligent and rigorous and it is a completely delightful place to be.
Read the project review by Brit Andresen for Architecture Australia.
Credits
Architect

Wilson Architects
Spring Hill, Brisbane, Qld, Australia
Project Team

Timothy Hill, John Thong, Michael Hartwich, Damian Eckersley, Hamilton Wilson, Brian Donovan, Fuller November, Simon Swain, Sophie Atherton, Domenic Mesiti, Melissa Dever, Lucas Leo, Sarah Russell, Chris Hing Fay, Sarah Neale, Tim Jukes, Simon Depczynski, Ash Every, Wei Jien, Lauren Wellington, David Evans, Charlotte Guymer, Robert Myszkowski, Alisha Renton, Jasper Brown, Michael Herse, Roland Fretwell, Greg Lamb, Beth Wilson, John Harrison, Kamil Kuciak, Ilka Salisbury, Paul Jones, Phil Hindmarsh, Hyun Kim, Martin Arroyo, Daniel Tsang, Michael Bailey, Sarah Woodhouse, Andrew D'Occhio, Tomoyuki Takada, Peter Harding, Nick Lorenz, Dana Hutchinson, Phillip Lukin, Michael Hogg, Shaun Purcell, Rebecca Lee, Jessica Riske, Sally Tyrell, Brent Hardcastle, David McRae, Michael Ford, Briohny McKauge, Maddie Zahos, Santanu Starick, Neil Wilson, Kae Martin, Lisa Matray
Architect

Donovan Hill
Australia
Consultants

Acoustic engineer Ask Acoustics & Air Quality
Builder Watpac
Building certifier Certis Group
Civil engineer Opus International Brisbane
Cost planner Davis Langdon
Electrical engineer Aurecon Brisbane
Environmental consultant AECOM
Fire engineer Exova Warringtonfire Brisbane
Heritage ERM
Hydraulic engineer Opus International Brisbane
Landscape architect Wilson Architects, Donovan Hill
Mechanical engineer Multitech Solutions, Hawkins Jenkins Ross
Process engineer TBH
Specs writer Kim Humphreys
Structure and facade engineering Aurecon Brisbane
Surveyor Certis Group, Eric Martin
Vertical transport engineer Cundall Australia

Site Details

Location Dutton Park, Brisbane, Qld, Australia

Project Details

Category Health, Interiors, Public / cultural
Type Clinics

Source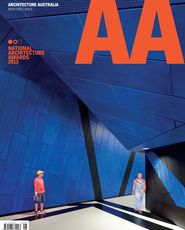 Issue
Architecture Australia, November 2013
Related topics