Jury citation
In Hamer Hall's interior, ARM Architecture stages a rematch between brutalist architect and fantastical designer and declares the whole thing a fabulous, celebratory tie. The architects channel the conflicting languages of Roy Grounds' original architecture and John Truscott's interiors in a virtuoso improvisation. The approach is not shy. It is not overly deferential. For the most part, it does not attempt to insert a third language into the mix.
Hamer Hall now has world-standard performance acoustics and state-of-the-art technology and back-of-house facilities. The public spaces of the building have been cunningly reworked to include appropriate amenity, foyer space and circulation. In other words, the building's performance has been brought up to scratch.
All these upgrades have been made with extraordinary finesse. There is a sense that the original design has been extended to suit the new functional and spatial requirements of the hall. Many areas are improved, or made more dramatic, but always within one or other of the warring design languages. The end result is an outstanding success, bringing a compromised original to a fully realized and integrated scheme. If gold-plated stalactites can provide a lighting language and new walls can be lined in reindeer skin, why not? Where cold-headed rationality is required to eke out extra loos, it is exercised.
On the river's edge, where the scheme makes great new urban moves, the interior is perhaps less successful, but it seems hard to compete with the masterful handling of ARM's intervention in the Grounds and Truscott tussle at play in the main spaces.
The interiors are a telling snapshot of the Zeitgeist: playful yet seriously intelligent pluralism has won out over dogmatic design positions.
Read the project review by Paul Walker for Artichoke.
Products and materials
Walls and ceilings

Class 2 off-form concrete to external walls. Elmo Elmotreasure leather wall panels, Bronzeworks bronze-tinted metal panels, concrete render, tinted mirror, coloured stainless steel, gold leaf and factory-applied high-gloss polyurethane panels to internal walls.
Windows

Polished stainless steel, anodized aluminium and patterned interlayer.
Flooring

Ground-floor foyer uses RC∞D hand-tufted custom-designed rug insert and Spanish orange and silver grey loop pile insert, Brinton custom Wilton woven cut-pile carpet in Earthern Brown, antique brown granite. Riverside foyer uses honed bluestone, spotted gum timber and Trend Cristallino reconstituted stone. Other foyers use Brinton custom Wilton woven cut-pile carpet matched to original colourway and Persian red travertine to match existing. Auditorium uses brushbox parquetry to match existing, Brinton custom Wilton woven cut-pile carpet matched to original colourway, spotted gum narrow board to stage.
Lighting

Lighting supplied by LED Lighting, Endo Lighting Corp, Eagle Lighting, Acdc, Lighting Group, Zumtobel, Clearlight Shows, Erlo, Xenian, Planet Lighting, Klik Systems, Thorn and Bega.
Furniture

Kelly low-back chair and Ned large ottoman in Kvadrat Maharam Mohair Supreme Earthern Brown, Albert coffee table with gold mirror and brass-plated frame, Jarvis low-back chair in Kvadrat Maharam Divina Melange 2 orange and light grey, Jarvis low-back 2.0 seater in Kvadrat Maharam Divina Melange 2 dark grey, Bandy coffee table, Milo lounge and small and large Coast ottomans all by Nick Garnham and Rod Carlson for Jardan. Maxalto Elios oval side table by Antonio Citterio for B&B Italia, La Santas Teresa Table lamp by Jaime Hayon for Metalarte, Chantilly Ottoman by Inge Sempe for Edra, all from Space Furniture. Mummy chair by Peter Traag for Edra from Space Furniture. Custom Figueras theatre seats with oak frame and Warwick mystere velour fabric in Persimmon.
Bar

Trent custom-built refrigeration. Joinery fabricated by GOSA with high-polish brass fronts. Corian Glacier White worktops. Stone Italiana Super Black reconstituted stone rear counters and tinted mirror. Astra Walker Icon tapware. Zip chilled water fonts. Riverside counters include Baresque Illume in foil-backed orange and yellow.
Bathroom

Catalano wall-mounted basin and floor-mounted WC from Rogerseller. Astra Walker Icon tapware. Walter Knoll Vola soap dispenser from Dedece. Kyissa partitions. Cotto D'este Kerlite Black Absolute Style tiles on wall from Signorino tiles. Bisazza Opus Romano tiles on floor. Mirrors are custom designed by ARM and fabricated by GOSA.
External

Bluestone.
Other

Ground-level sculpture is Silence by Robert Owen (sculptor) and Rachel Burke of Electrolight. Velik foyer circle level sculpture is Falling Light by Robert Owen (sculptor) and Rachel Burke of Electrolight. Mobile merchandise stands custom designed by ARM and fabricated by Gamma Doura. Auditorium stalactite lighting custom designed by LDP Sydney.
Credits
Design practice

ARM Architecture Melbourne
Melbourne, Vic, Australia
Project Team

Ian McDougall, Howard Raggatt, Neil Masterton, Peter Bickle, Stephen Davies, Jonothan Cowle, Andrea Wilson, Rhonda Mitchell, Doug Dickson, William Pritchard, Justin Fagnani, Sarah Lake, Sarah Box, Timothy Brookes, Allira Davies, Paul Buckley, Thomas Denham, Matthew Ginnever, Asako Miura, Deborah Rowe, Simon Shiel, Monique Brady, Jason Lee, Ken Billan, Mordechai Toor, Martine de Flander, Mark Raggatt, Tom Marsh, Andrew Ta, Tobi Pederson, Natalie Lysenko, Lee Lambrou, Aaron Poupard, Andrew Lilleyman, Stephen Ashton
Consultants

AV consultant PLP Building Surveyors & Consultants, Hanson Associates
Acoustics Marshall Day Acoustics, Kirkegaard Associates
Building surveyor PLP Building Surveyors & Consultants
Contractor Baulderstone
Heritage consultant Bryce Raworth, Philip Goad, Bryce Raworth
Kitchen services consultant MTD Group
Landscaping Taylor Cullity Lethlean Melbourne
Pedestrian modelling Arup Melbourne
Project alliance Southbank Cultural Precinct Redevelopment Project Alliance: Arts Victoria, Major Projects Victoria, Baulderstone, ARM Architecture
Quantity surveyor Rider Levett Bucknall – Melbourne
Specialist lighting Lighting Design Partnership
Structural & building services Aurecon
Theatre technical consultant Schuler Shook
Traffic consultant Cardno
Urban design Peter Elliott Architecture + Urban Design
Wayfinding ID/Lab
Wind consultant Vipac

Site Details

Location 100 St Kilda Road, Melbourne, Vic, Australia
Site type Urban

Project Details

Status Built
Completion date 2012
Design, documentation 12 months
Construction 24 months
Category Interiors
Type Culture / arts, Public / civic

Source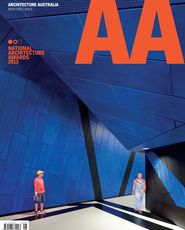 Issue
Architecture Australia, November 2013
Related topics