Jury citation
Many clients assume architects are experts only at a particular type of building. This project shows the creative power of applying skills developed in one kind of building to a completely different type. This is the research institute re-imagined as an enlarged subtropical house, not in an overt way, but in the intensity of focus on dwelling, on comfort and on human warmth in materials, in spatial arrangements and in the way the parts relate to the whole. The exacting technical requirements are satisfied with great clarity and ease, but it is human interaction, comfort and support that are prioritized. Materials are warm and natural, lighting is soft and glowing, plants cascade and cosy sitting areas are placed at every possible location. This is a collaborative community environment that suggests its members are a family.
A large block that signifies its institutional status, the overall form is then eroded, punctuated and dissolved to carve out human-scaled spaces within it. White screens shelter glazing to the east and west; orange screens partially cover the northern facade, which is eroded to reveal an enormous outdoor room, the heart of the project. Despite its size, this is a garden, not institutional landscaping, with a brick patio, a fountain and sheltered places. The laboratory/write-up/discussion spaces have a kitchen/dining/living feel, and are all the more delightful because of it. There are echoes of Wright's Taliesin West studio in the way it blends desert camp with working studio, and in the ornamentation and elaboration of repeated visual motifs.
The Translational Research Institute takes on the latest research on workspaces and collaborative environments, but reveals how conventional the usual corporate styling is. This lovely, warm project, created with such care, makes a highly conducive environment for interaction and collaboration.
Read the project review by Brit Andresen for Architecture Australia.
Credits
Architect

Wilson Architects
Spring Hill, Brisbane, Qld, Australia
Project Team

Timothy Hill, John Thong, Michael Hartwich, Damian Eckersley, Hamilton Wilson, Brian Donovan, Fuller November, Simon Swain, Sophie Atherton, Domenic Mesiti, Melissa Dever, Lucas Leo, Sarah Russell, Chris Hing Fay, Sarah Neale, Tim Jukes, Simon Depczynski, Ash Every, Wei Jien, Lauren Wellington, David Evans, Charlotte Guymer, Robert Myszkowski, Alisha Renton, Jasper Brown, Michael Herse, Roland Fretwell, Greg Lamb, Beth Wilson, John Harrison, Kamil Kuciak, Ilka Salisbury, Paul Jones, Phil Hindmarsh, Hyun Kim, Martin Arroyo, Daniel Tsang, Michael Bailey, Sarah Woodhouse, Andrew D'Occhio, Tomoyuki Takada, Peter Harding, Nick Lorenz, Dana Hutchinson, Phillip Lukin, Michael Hogg, Shaun Purcell, Rebecca Lee, Jessica Riske, Sally Tyrell, Brent Hardcastle, David McRae, Michael Ford, Briohny McKauge, Maddie Zahos, Santanu Starick, Neil Wilson, Kae Martin, Lisa Matray
Architect

Donovan Hill
Australia
Consultants

Acoustic engineer Ask Acoustics & Air Quality
Builder Watpac
Building certifier Certis Group
Civil engineer Opus International Brisbane
Cost planner Davis Langdon
Electrical engineer Aurecon Brisbane
Environmental consultant AECOM
Fire engineer Exova Warringtonfire Brisbane
Heritage ERM
Hydraulic engineer Opus International Brisbane
Landscape architect Wilson Architects, Donovan Hill
Mechanical engineer Multitech Solutions, Hawkins Jenkins Ross
Process engineer TBH
Specs writer Kim Humphreys
Structure and facade engineering Aurecon Brisbane
Surveyor Certis Group, Eric Martin
Vertical transport engineer Cundall Australia

Site Details

Location Dutton Park, Brisbane, Qld, Australia

Project Details

Category Health, Interiors, Public / cultural
Type Clinics

Source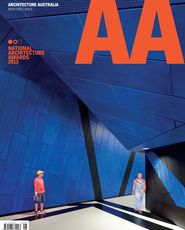 Issue
Architecture Australia, November 2013
Related topics