2013 Tasmanian Architecture Awards
Twenty projects were recognized at the 2013 Tasmanian Architecture Awards from the Australian Institute of Architects, presented on Saturday 15 June at the Tasmanian Museum and Art Gallery (TMAG). On the jury were: chair, Bevan Rees (sole practitioner); Stuart Tanner (Stuart Tanner Architects); Rachel Neeson (Neeson Murcutt Architects); Daniel Lane (Preston Lane Architects); and Dale Campisi (writer and entrepreneur).
Projects receiving a named award or an architecture award progress to the 2013 National Architecture Awards to be announced in Sydney on 7 November.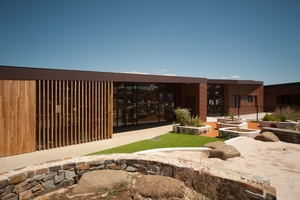 Alan C Walker Award for Public Architecture
Bridgewater LINC + Child + Family Centre – Liminal Architecture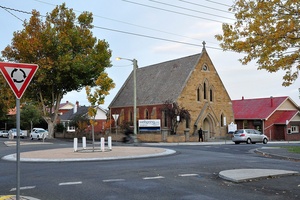 Public Architecture Award
Wellspring Anglican Church – 1+2 Architecture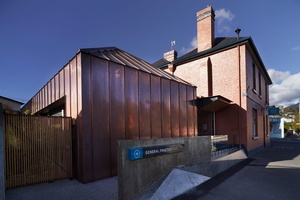 Commendation
Royal Hobart Hospital ICU/HDU – Vincent Chrisp & Partners & Jawsarchitects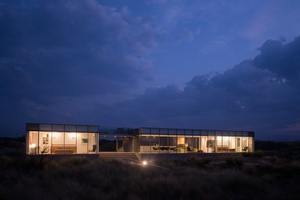 Heritage Architecture Award
Wellspring Anglican Church – 1+2 Architecture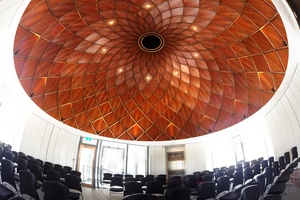 The Colin Philp Award for Commercial Architecture
Mountain Retreat Medical Centre – Circa Morris-Nunn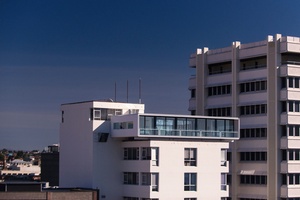 Commercial Architecture Award
Josef Chromy Cellar Door and Wine Centre – Birrelli art + design + architecture

Commendation
Southern Swan – Core Collective
Esmond Dorney Award for Residential Architecure – Houses (New)
Churchill Residence – Rosevear Architects
Residential Architecture Award – Houses (New)
Napoleon Street – Maria Gigney Architects
Commendation
Annie & Peter's House – 1+2 Architecture
Residential Architecture Commendation – Houses (Alts & Adds)
Harrington House – Booth&Watts
Residential Architecture Commendation – Multiple Housing
40 Brisbane Street – Morrison & Breytenbach Architects
The Peter Willmott Award for Small Project Architecture
Omnipod – Rosevear Architects
Urban Design Awards
GASP! Stage 1 – Room 11 Studio
Princes Wharf Shed 1 – Circa Morris-Nunn
The Alexander North Award for Interior Architecture
Meeting Room / St Mary's Cathedral Centre – Circa Morris-Nunn
Sustainable Architecture Award
Sustainability Learning Centre – Morrison & Breytenbach Architects
Enduring Architecture Award
152 Macquarie Street Hobart (Scottish Union) – Hartley Wilson & Bolt Architects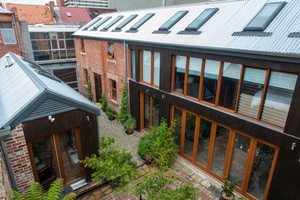 Colorbond Award for Steel Architecture
Omnipod – Rosevear Architects
John Lee Archer Triennial Prize
MONA – Museum of Old and New Art – Fender Katsalidis Architects
Honourable Mention
Makers' Workshop – Terroir
People's Choice Prize
Harrington House – Booth&Watts