Winner — Jessica Chidester, RMIT University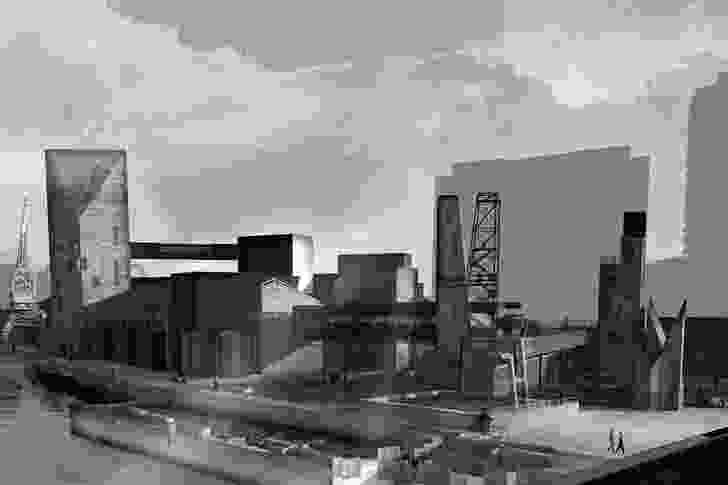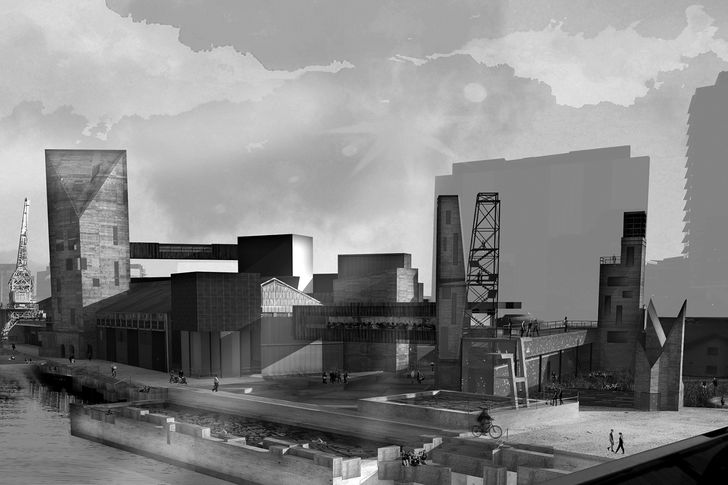 Jury citation
Jessica Chidester of RMIT University is the winner of the 2014 Colorbond Steel Student Biennale for her proposal to stimulate activity in an isolated part of Melbourne's Docklands precinct.
[re]activating pivotal moments… examines ways to invigorate the area around Mission to Seafarers and the North Wharf Shed 5 – also encompassing the promenade and new bridge proposal passing under Wurundjeri Way.
Her proposal offers a sophisticated and intelligent response to a very difficult urban problem of disjunction. It demonstrates a skill that has been lacking in increasingly dense environments – that of accentuating the existing context of the city, rather than obliterating the existing grain.
Chidester's project demonstrates a good understanding of how architecture works technically and socially. Her concept understands and celebrates the ways in which citizens wish to use the city, transforming industrial zones into fluid and democratic spaces designed for people.
Commendations —
Ben Juckes, University of Western Australia
Jury citation
The strength of Ben Juckes's A Funerary Paradigm lies in its atmospheric, tectonic and material qualities. The concept rigorously negotiates notions of the contemporary cemetery with changing notions of death and sustainable development in a coastal ecosystem.
Structured around a processional experience, Juckes's scheme crafts an architectural narrative out of ritual and creates a powerful tension between anonymous, personal and collective experiences. The architecture invites the viewer to partake in a journey of discovery, slowly revealing the layers, intricacies and complexities of death.
Doug McNamara, University of Newcastle
Jury citation
Doug McNamara demonstrates a deep understanding of the social and economic difficulties faced in rural Australia in his project, Community Grain. The project is an ambitious example of revitalization through the careful combination of existing infrastructure and new programs, addressing a very real social issue.
There is sophistication in the way the project moves seamlessly across scales in a conceptually unified manner – from the scale of the urban context to that of the detail and tectonic.
The representation of the project is of great note, revealing McNamara's depth of investigation and his mastery of the architectural subject matter.
Jury Associate Professor Diego Ramirez-Lovering Aff RAIA (chair) Head of Department, Monash University; Richard Johnson MBE LFRAIA, Johnson Pilton Walker, 2011 Gold Medallist; Elizabeth Watson-Brown LFRAIA, Architectus; Barnaby Hartford-Davis, SONA Vice-President.
Related topics