The combination of colour and texture, along with pointed use of primary colours were the hallmarks of the 2014 Dulux Colour Awards winners, announced on 27 March in Melbourne. The annual Dulux Colour Awards recognize imaginative use of colour by architects and interior designers in transforming and defining space.
This year eight projects were chosen from the, seventy-six finalists from across Australia and New Zealand. The Quays by McBride Charles Ryan took the overall Grand Prix, as well as winning the Multi Residential Interior and Multi Residential Exterior categories.
On the jury 2014 were: architect Callum Fraser (Elenberg Fraser), contemporary artist Geoffrey Carran, musician and entrepreneur Daimon Downey, designer Daniel Dalla Riva (UNO), and publisher Claire Sullivan (Denizen and Design Folio).
Grand Prix
The Quays – McBride Charles Ryan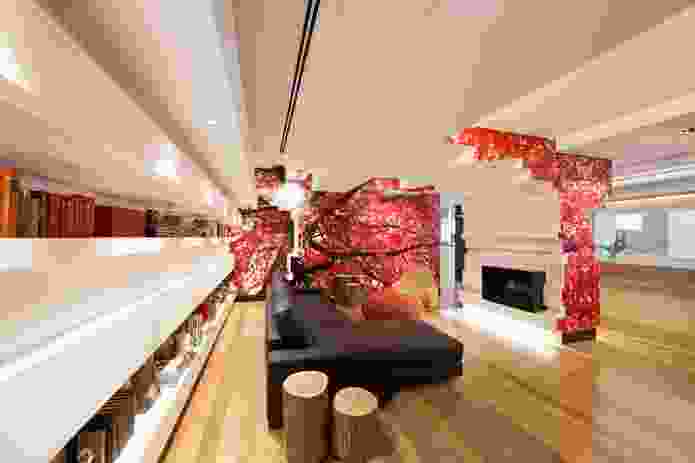 Jury comment: A clever use of colour has been used throughout this project to help create a complementary narrative. The exterior of The Quays is a bold, yet considerate use of colour. The apartment building stands out amongst the high rise corporate buildings in the Docklands and can be seen as an oversized public art space. The combination of translucent colours with block colours is innovative and impactful. The exterior and interior work in complete harmony with each other – a highly commended and considered design feature. Just like the exterior, the interior of The Quays continues to embrace colour, from hot colours in shared spaces to the muted tones in the pool and spa areas. More than fifteen Dulux Colours were used, including Dulux Jade, Dulux Mint Green, Dulux Cave Lake and Dulux Velvet Violet.
Multi Residential Interior and Exterior Awards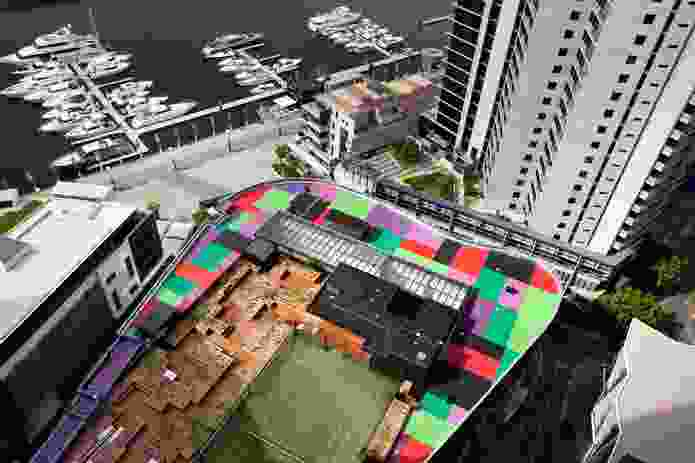 The Quays – McBride Charles Ryan
Commendation (Interior):
Sunday Apartments – Woods Bagot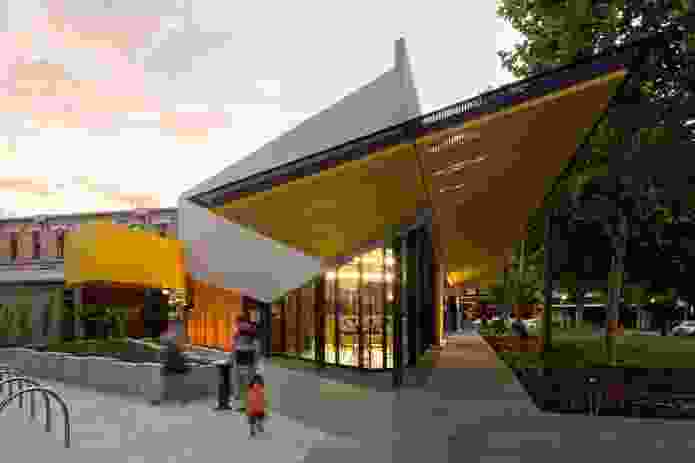 Commercial Exterior Award
Bendigo Library – MGS Architects
Jury comment: Colour is used to animate the whole form without detracting from the experience of the building, achieved through a bold use of colour in an astute and restrained way, creating a striking public and civic space.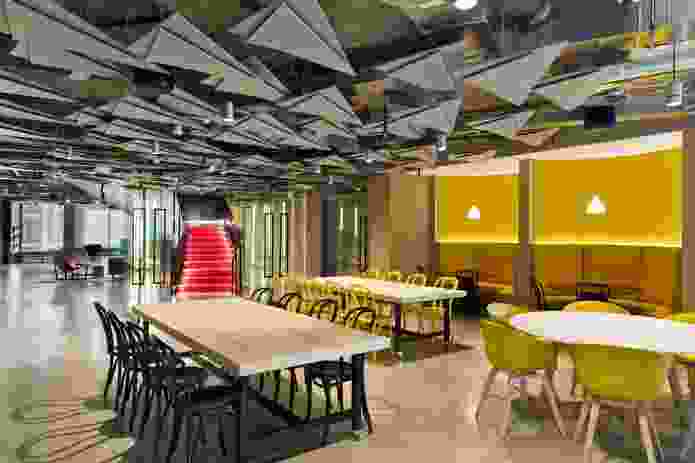 Commercial Interior Award
The Boston Consulting Group Sydney – Carr Design Group
Jury comment: The Boston Consulting Group fitout in Sydney balances the use of colour control with playful colour experimentation. Each space in the office uses colour to seamlessly express its function, with pastels used to create calming meeting rooms and vibrant colours used in communal areas to create an energetic environment. This project also cleverly mixes colour in a unique way and integrates beautifully with a combination of customised graphics.
Commendations:
Apical Office Fit-out – Duckbuild Architecture
Carnivorous Flowers, Shoes of Prey Concept Store – Stukel Stone
Bar Testoni – Make Creative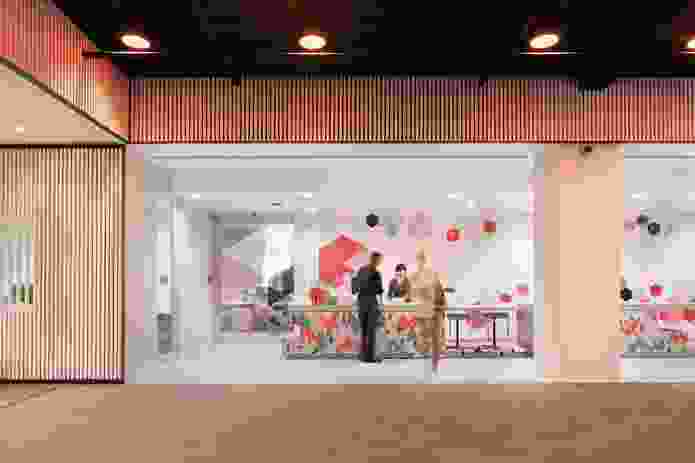 Commercial Interior Refurbishment Award
Australian Catholic University, Raheen Library – Woods Bagot
Jury comment: Featuring a beautiful modernist take on a traditional library, this project encourages students to study by providing shared and collaborative spaces. The chosen palettes work together in perfect harmony with the use of colour, coordinated with texture providing subtle variation.
Commendation: Skyline Drive In Diner – Luchetti Krelle
Single Residential Exterior Award
Reach for the Sky – Saaj Design
Jury comment: A harmonious combination of colour and texture has been used to create a sense of relaxation and tranquillity. A series of charcoals and mineral blues creates a palette to reflect the sky. The gloss base of the house provides the perfect contrast from the textured main structure, which is perched on top.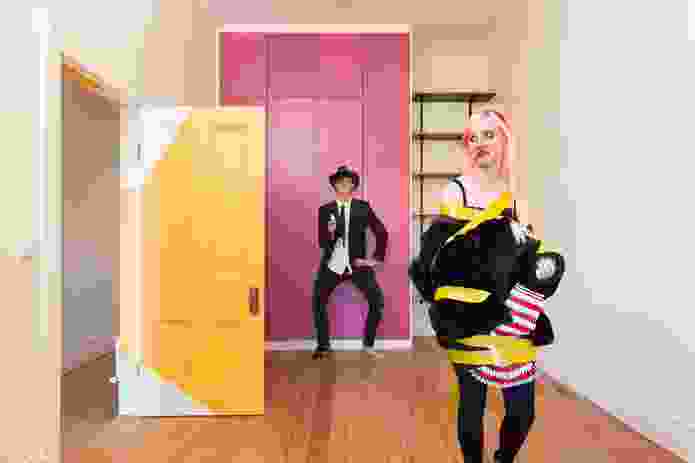 Single Residential Interior Award
Bricolage House – Breathe Architecture
Jury comment: Colour takes over the architectural language and adds dimension to this project. The combination of matt and gloss paint finishes make colour reflect form and be the hero of this residential project. The use of graphic art in living spaces reinvigorates, and in some cases creates, a sense of explosion and excitement. Birchgrove House showcases Dulux Vivid White, Dulux Hindsight Quarter, Dulux Spearmint Ice Quarter and Dulux Leonora.
Commendation: Westgarth House – Kennedy Nolan
Single Residential Interior Refurbishment Award
15 Ridley Street – Austin Design Associates
Jury comment: 15 Ridley Street is a refined living space. The natural palette and the use of Dulux Natural White and Dulux Sea Breeze has cleverly been used to portray a bigger space. The overall use of colour is sympathetic to the beachside location of the house.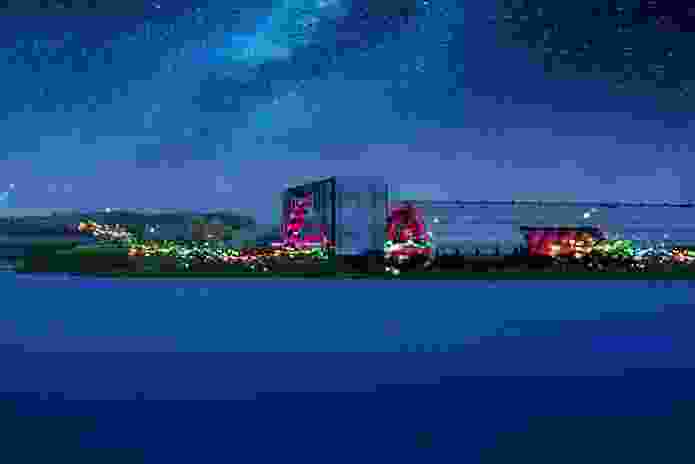 Student Award
A Tale of Two Sheds – Lance can Maanen
Jury comment: A Tale of Two Sheds is a representation of an ambitious use of colour. The combination of Dulux Fiery Glow, Dulux Pluto and Dulux Egyptian Teal embraces the public space and successfully merges colour with architectural features. Luminous tones not only bring the space to life, but also give it an architectural presence.
Related topics