Jury citation
The 2014 Australian Institute of Architects Gold Medal is awarded to Adrian Welke and Phil Harris of Troppo Architects, a practice they co-founded in 1980. Through their work, they have pioneered a unique approach to Australian architecture: irreverent but sophisticated, inventive with a tinge of larrikin spirit. In thirty-four years of practice, they have evolved an architecture that deals with the heat, the rain, the place and the subtleties of climate, while understanding and reviving the lessons of the Top End's important history and legacy of projects.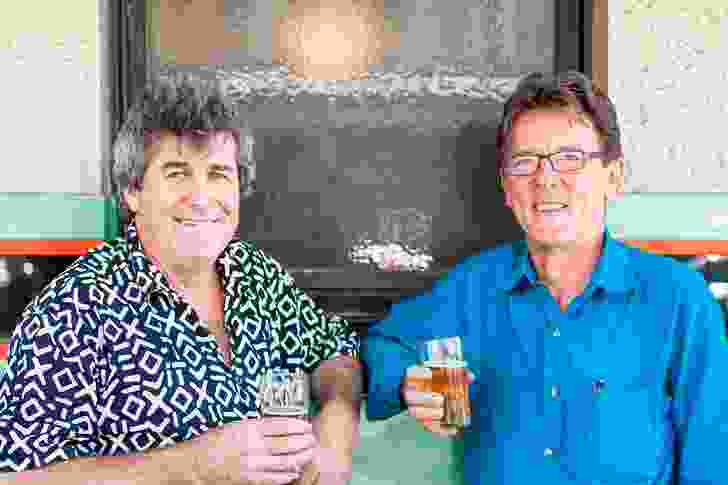 Under Welke and Harris's leadership, Troppo has grown and diversified from its Darwin origins – with studios now in Adelaide, Townsville, Perth and Byron Bay. And though the practice has evolved, it has retained strong roots and a common ethos. Welke and Harris have been great mentors and educators; many students and young graduates have passed through the door, helping to develop new generations of architects and collaborators. When Troppo was rocked by the tragic accidental deaths of Greg McNamara and Lena Yali in 2011, Welke and Harris – with Cary Duffield, Jo Best and their team – worked together to rebuild the Darwin practice.
Troppo has received numerous state, national and international awards for projects spanning everything from tiny remote buildings to city design. Welke and Harris have an ability to enthuse, educate, convince and change people's views on architecture – and it is these talents, combined with their exceptional portfolio of projects and commitment to the role of the profession as an agent of change, that make them outstanding recipients of the Institute's most important prize, the Gold Medal.
Jury Professor Paul Berkemeier LFRAIA (chair), Australian Institute of Architects National President, Paul Berkemeier Architect; Shelley Penn LFRAIA, AIA Immediate Past President, Shelley Penn Architect; Professor Lawrence Nield LFRAIA, 2012 Gold Medallist, Northern Territory Government Architect; Professor Stephen Loo RAIA, Head of School, University of Tasmania; Associate Professor Kate Hislop RAIA, University of Western Australia.
Read Professor Philip Goad's reflection on the work of Troppo Architects from the special edition of Architecture Australia.
Acknowledgement
As Troppo, Adrian and Phil have proudly worked with young graduates and architects, and the 2014 Gold Medallists have asked that they all be acknowledged:
Dean Adams, Vanessa Amodeo, Cathy Baily, Joanna Best, Simon Brown, Victor Cai, Wendy Christie, Geoff Clark, Dan Connolly, Lucy Crawford, Mary Crosdale, Dan Devine, Brent Dowsett, Cary Duffield, Stuart Dunsford, Shaneen Fantin, Edward Farinha, Bec Francis, Jamie Gill, Jeremy Gryst, Damien Guerin, Sue Harper, Maddie Harris, Dave Henderson, Kirsty Hewitt, Hannah Hiscock-Croft, Fiona Hogg, Ryan Horsnell, Glenn Howe, Dana Hutchinson, Ebony James, Wendy James, Linda John, Aftab Khamisa, Nita Kidd, Richard Layton, Manuel Liveris, Nick Lymn, Alison McFadyen, Greg McNamara, Chantal Marks, Christine Mifsud, Matt Minarelli, Katy Moir, Darren Moody, Peter Muskens, Giles Newstead, Greg Norman, Andrew O'Loughlin, Bridie O'Toole, Terry O'Toole, Jenny Patterson, Tain Patterson, Susan Powell, Joanna Rees, Kelley-Joe Rochow, Lynn Rorich, David Rutter, Peter Savage, Alison Shepherd, Frangiska Skiadis, Jason Skinner, Jason Southam, Kerri-Ellen Stallard, Brad Steinert, Don Stellard, Zammi Syed Roha, Peter Tonkin, Justin Twohill, Emily van Eyk, Julius Welke, Michael Wells, Hugh Wilkinson, Carly Williams, Lena Yali, Danny Zalishansky.
Source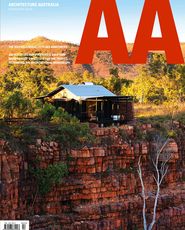 Issue
Architecture Australia, March 2014
Related topics