Jury citation
This delightful project involved alterations and new work to a modest duplex cottage in Fremantle. The intervention has transformed the lives of its occupants through clever manipulation of space, inventive detail and thoughtful use of materials.
The clients required an outdoor room, a new bathroom and greater privacy from the neighbouring house. The architect's interpretation of this brief has resulted in enjoyable, flexible spaces that can be opened or closed as desired. This flexibility means the spaces can have quite different personalities, depending on the nature of the day or the inclination of the client.
The bathroom is a long sliver of space on the southern boundary that not only frames the view to the garden but also becomes a barrier to the neighbouring house, delivering the requisite privacy. The path to the garden provides access and also transforms into a terrace. This is a threshold between garden and house – a space that invites occupation. The outdoor room has a sunken bay window overlooking the garden and a built-in seat along the side wall. The room is wrapped in shutters and glazed panels that can be opened or closed in response to the weather.
This is a design that allows the user to control the level of thermal comfort. Part of the success of this design is the degree of flexibility that the occupier is offered to control the qualities of the space and its relationship to the outside. The modest but sensitive palette of materials enhances the sense of space inside and outside, and the whole project has a feeling of effortlessness and inevitability.
Credits
Architect

Philip Stejskal Architecture
Fremantle, WA, Australia
Project Team

Philip Stejskal
Consultants

Builder Old Oak Building & Construction
Building surveyor Giudice Surveys
Structural consultant Structural Design Engineers

Site Details

Category Residential
Type Alts and adds, New houses

Project Details

Status Built
Completion date 2013

Source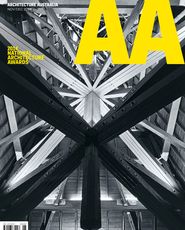 Issue
Architecture Australia, November 2014
Related topics