Jury citation
The corner pub is an iconic and much-loved staple of inner Melbourne's architectural streetscape and the streamlined Art Deco building of the Prahran Hotel is a favourite meeting place. This delightful project retains the original building but opens it up to a bold new extension organized around a double-height space and an inner courtyard.
This is an engaging project that celebrates seeing and being seen. Volumes and space contract and expand to create nooks and crannies in which to perch and observe. The sculptural new facade, which fronts a residential street, is conceived as a stack of concrete pipes laid on their sides. The tubular forms of these pipes are large enough to inhabit and their intimate built-in furnishings provide a comfortable ambience and acoustics not easily achieved in a busy venue such as this.
A steel-framed glazed courtyard at the heart of the building injects light and ventilation internally and considerately buffers patron noise from adjacent dwellings.
Materials are expressed and left raw, creating a robust interior with an abundance of warmth, texture and colour. This is a space in which you want to linger, have a drink and observe for just a little longer.
Read the project review by Marcus Baumgart from Artichoke.
Products and materials
Walls and ceilings

Precast concrete walls by Cowan in Dulux 'Luck' finish. Proprietary timber wall to courtyard and bulkhead over bar area is 'Spotted Gum' hardwood timber from Timber Search. Soundchek ceiling acoustic plasterboard by Gyprock.
Windows and doors

Proprietary steel profile windows and doors by Windows on the World.
Flooring

Floor tile in 'Labrador,' 'Himalayan' and 'Kashmir' (internal and external) by Classic Ceramic, laid in random patterns. Hardwood timber floorboards to dancefloor in 'Spotted Gum' by Timber Search. Highmont carpet by Brintons Carpets in 'Midnight.'
Lighting

General lighting by Light Projects. Stal suspended concrete pendant over bar by Satelight. Bunker light in courtyard, booth and bathrooms by Dunlin. Rattan tube pendant in ground floor booths custom designed by Quantum Engineering. Festoon suspended LED light in courtyard by Edison Light Globes.
Furniture

Jack + Jil outdoor table by Tait Furniture. Hee stool by Corporate culture. Eiffel indoor stool by Schots Home Emporium. Proprietary spotted Gum hardwood timber table tops from Timber Search. Zone banquette upholstery to booths by Instyle in 'Time' and 'Range.'
Bathroom

Vantis Pin basin mixer by Hansa. Orbis basins and White Stone basins by Caroma. Laguna/66 wall tiles by Classic Ceramic in 'Light Green' and 'White.'
Heating

Isis ceiling fan by Big Ass Fans. Heatray outdoor electric heaters by Celmec.
Roofing

Lysaght Klip-Lok 406 metal deck roofing by Bluescope with Zincalume finish.
Landscaping

Chinese Elm tree in central courtyard.
Other

Custom recycled pipes to bar face by builder. Proprietary concrete pipes by Hume.
Credits
Design practice

Techné Architects
Melbourne, Vic, Australia
Project Team

Justin Northrop, Steve McKeag, Alex Lake, Melita Kei, Francois Claassens, Bianca Baldi
Consultants

Acoustic engineer Burton Acoustic Group
Builder Visual Builders
Building surveyor Retro Building Surveyors
ESD EnergyLab
Geotechnical engineer NSP Geotechnics
Land surveyor JCA Land Consultants
Landscaping Ayus Botanical
Lighting Light Project
Services engineer BRT Consulting
Structural engineer Parkhill Freeman

Site Details

Location 82 High Street, Windsor, Melbourne, Vic, Australia

Project Details

Status Built
Design, documentation 12 months
Construction 8 months
Category Hospitality, Interiors
Type Hotels / accommodation, Restaurants

Source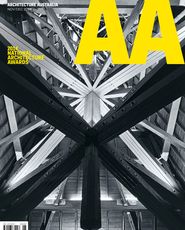 Issue
Architecture Australia, November 2014
Related topics